EXCLUSIVE: Canadian financier puts Ukrainian plight on agenda with Spotlight Pictures drama; other investments possible.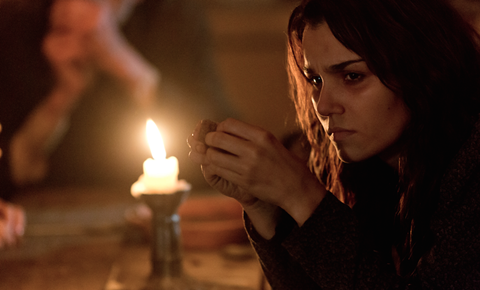 Canadian businessman Ian Ihnatowycz will be at the AFM this weekend to meet potential buyers of Bitter Harvest, the $20m period epic he fully financed.
Max Irons, Terence Stamp, Barry Pepper, Samantha Barks and Tamer Hassan star in the English-language inter-war tale about the Holodomor, the genocidal famine that killed millions in Ukraine.
Ihnatowycz, whose parents fled post-war Ukraine, commissioned Richard Bachynsky-Hoover and director Mendeluk to write the passion project.
The president and CEO of Toronto-based private investment firm First Generation Capital formerly founded investment firm Acuity, which in 2011 was sold for $340m ($7.6bn, including client assets).
"This is a period of history that is virtually unknown in the west," private investment executive Ihnatowycz told Screen.
"I wanted to make this story understood more widely so making it English language with a known cast will hopefully help make it more appealing to a western audience. It also has a lot of relevance to what is happening in Ukraine today."
Despite recognising film finance as high-risk, the Toronto high-flier is now not averse to additional film funding ventures. "This could lead to other opportunities, of course…I've enjoyed this process a lot. It was wonderful so yes, I wouldn't mind experiencing it again."
LA-based Spotlight Pictures will be shopping Bitter Harvest at the AFM. Stuart Baird, Mendeluk, Chad Barager and Jaye Gazeley also produce.