EXCLUSIVE: Ron Gell has introduced three faith and family-friendly titles here under the Pure Flix Quality Flix banner and reports a number of early sales.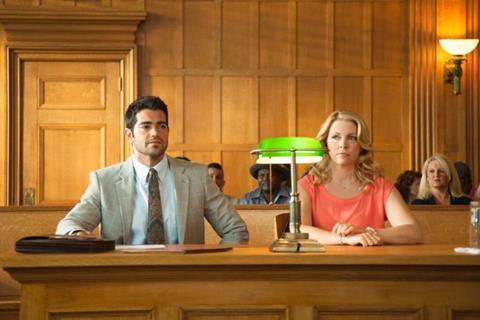 Do You Believe? starring Mira Sorvino and Cybill Shepherd screens at the market tomorrow and Gell has licensed South Korean rights to Apex in South Korea and German rights to Morefilms. The film grossed $13m in the US earlier this year through Pure Flix.
Canadian output partner Mongrel Media has taken Faith Of Our Fathers, Woodlawn and God's Not Dead 2 (pictured), the sequel to the $65m 2014 US box office smash that screens today and tomorrow and will open in the US on April 1 on more than 1,500 screens via PureFlix.
Gell is fielding a number of studio offers on Sean Astin starrer Woodlawn, which has grossed more than $11m in the US via Pure Flix and Provident Films and screens here today and on Sunday.
Meanwhile BBI in Benelux has struck a package deal covering The Black Rider, Do You Believe? Dancer & The Dame and Faith Of Our Fathers.
Morefilms has also acquired Faith Of Our Fathers for Germany.