While China's high-level forays into Hollywood have dominated the conversation all week, the view at ground level at a quiet AFM is of a market in fundamental flux where lower tier companies are locked in a fight for survival.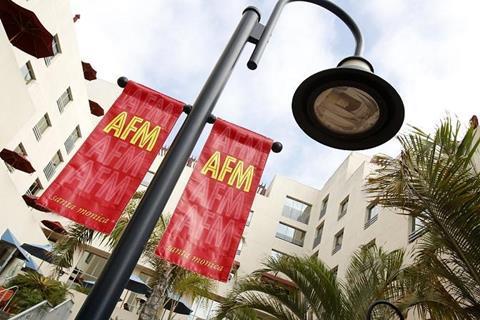 Heading into Santa Monica there was a handful of must-haves led by Insiders' Enzo Ferrari, IM Global's In Sand And Blood, FilmNation's The Silent Wife, Protagonist's The Discovery, StudioCanal's The Commuter and TWC's The Current War.
Sierra/Affinity's Liam Neeson starrer Felt and Mute from Lotus Entertainment dropped into the market once proceedings got underway and Lionsgate snapped up US rights on The Commuter and Our Kind Of Traitor.
However that did not abate the tide of anxiety that continues to permeate proceedings.
The growing allure of TV and the challenges posed by digital have brought buyer's chronic concerns about high prices and lack of product into sharp focus.
Even well-capitalised distributors are looking over their shoulder at the digital titans like Netflix, Amazon Studios, Hulu and iTunes, whose deep pockets and original content rosters have been wooing consumers in a new direction.
Sales companies outside the A list that do not enjoy frequent and direct lines of communication with the major US agencies are struggling to get scripts, while even those that can offer full financing on a project report difficulties securing talent.
And even then, the treacherous terrain of theatrical distribution makes long-term contracts and high fees in the Golden Age of Television more compelling to stars, writers and directors.
As the new Participant Media CEO David Linde told the AFM's China Conference last week, the industry must give consumers what they need and think hard about the best platform for product.
Then again Linde, the Lava Bear founder who previously ran Good Machine International, served as chairman at Universal Pictures and knows the business as well as anybody, also predicted a drop in TV production that could see film bounce back within a few years.
That could be too long to wait for stand-alone sales companies in the middle-to-lower echelons without attractive slates and ties to a capital source.

"There's going to be a contraction in a number of years," said Fortitude International co-founder Rob Barnum. "Being just a foreign sales company without a production arm is going to be nearly impossible going forward."
Drastic change does not mean extinction for those who are willing to study the new environment and adapt their models.
"There are big shifts in the way people are consuming entertainment," said head of Verve Ventures Amy Beecroft, "but in these shifts there's always opportunity."