EXCLUSIVE: US sales outfit launches Antti J.Jokinen thriller at AFM.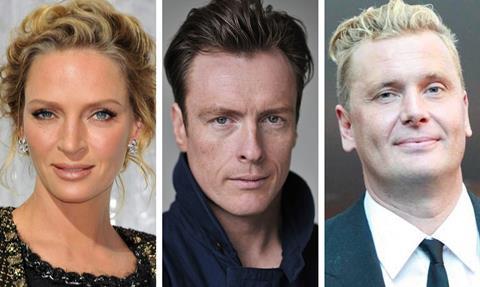 Uma Thurman (Kill Bill), Toby Stephens (Black Sails) and Brian Cox (Bourne Supremacy) are set to star in thriller The Bay Of Silence, from The Resident director Antti J. Jokinen.
US sales outfit International Film Trust has boarded the project at the AFM where it will begin sales.
The sales deal was negotiated by Kevin Hoiseth on behalf of IFT and producer Thomas Dixon on behalf of the filmmakers.
Based on Lisa St Aubin de Terán's best-selling novel, The Bay Of Silence is written by actress turned writer Caroline Goodall (The Dressmaker) with Markus Selin of Solar Films (Purge) and Tristan Orpen Lynch of Subotica (Jimi: By My Side) producing.
Goodall and Peter Garde (Melancholia) are executive producers with Dixon (The Korean) and Aoife O'Sullivan (Miss Julie) on board as co-producers.
Shoot is due to begin in summer 2016 in Italy, UK and Ireland.
In Bay Of Silence, a father embarks on a frantic search across Europe for his missing wife and children. Relief upon locating his twin girls in a remote village in northern France quickly turns to horror when he discovers that his baby son has mysteriously died. Not knowing who or what he can trust, he sets out on a relentless search to discover the truth about his wife's disappearance and the death of his son.
"Every good film starts with a good story. Bay Of Silence is a visceral and gratifying, brilliantly well-crafted piece of storytelling," said Hoiseth.