World premieres of the Noomi Rapace and Willem Dafoe sci-fi from SND M6 Group and Gaumont's animation featuring Elle Fanning will screen at the Santa Monica market next month.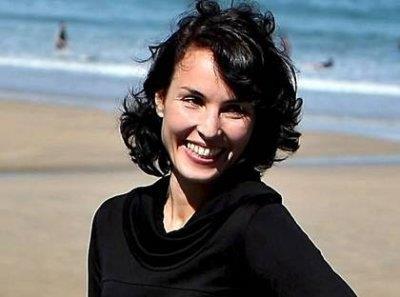 AFM top brass said on Tuesday there will be 71 world premiere screenings and more than 250 market premiere screenings from November 2-9, with more likely to be confirmed in the weeks ahead.
SC Films International's Charming 3D featuring the voices of Demi Lovato, Ashley Tisdale and Avril Lavigne is also on the world premiere line-up with VMI Worldwide's Swing State with Taryn Manning, Billy Zane, Sean Astin and Angela Kinsey.
There are market debuts for: Protagonist Pictures' recent Toronto hit Lady Macbeth starring Screen Star Of Tomorrow Florence Pugh; Little Film Company's animation Ethel & Ernest voiced by Jim Broadbent, Brenda Blethyn and Luke Treadaway; Bleiberg Entertainment's coming-of-age drama Coming Through The Rye with Alex Wolff and Chris Cooper; and HanWay Films' Their Finest from Lone Scherfig, which stars Gemma Arterton and also impressed in Toronto.
The list continues with: Voltage Pictures' Toronto hit Colossal starring Anne Hathaway; Embankment Film's Toronto hit Brimstone with Dakota Fanning, Guy Pearce, and Kit Harrington; AMBI Distribution's In Dubious Battle from James Franco; GFM Films' Eat Local starring Charlie Cox, Mackenzie Crook and Dexter Fletcher; and XYZ Films' The Osiris Child: Science Fiction Volume One with Kellan Lutz.
Myriad Pictures' The Queen Of Spain starring Penelope Cruz from Fernando Trueba also receives its market premiere, as does Octane Entertainment's And Punching The Clown starring Henry Phillips, J.K. Simmons, Tig Notaro and Sarah Silverman.