Alibaba Pictures has removed group digital content chief, Patrick Liu Chunning, who has been in police custody relating to a corruption investigation since July 2015.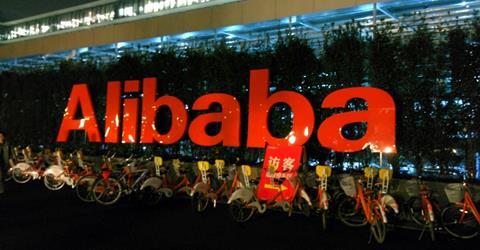 Liu was an executive director at Alibaba Pictures and also headed digital entertainment business for parent company Alibaba. He was detained by Chinese authorities for questioning over a corruption case relating to his time at Tencent Holdings, where he served as vice president.
Alibaba Pictures announced to the Hong Kong stock exchange that Liu would be removed as executive director as he hasn't reported for duty for six months: "The company is unable to contact Mr. Liu until the date of this announcement, as Mr. Liu has failed to report his duties as director to the company and failed to attend any board meetings and general meetings of the company for a consecutive period of more than six months since June 11, 2015."
Liu is one of several Chinese film executives to be taken into custody over the wide-scale corruption investigations, initiated by Chinese president Xi Jinping. Last month, Fosun Group founder Guo Guangchang, one of the main backers of Jeff Robinov's Studio 8, was also taken into police custody for questioning, but released two days later.
Alibaba Pictures also announced three additions to its board – company president Zhang Wei, COO Deng Kaming and Fan Luyuan, president of the group's online payment service Alipay.