Dir: Alicia Duffy. Ireland-Belgium-France-UK. 2009. 80mins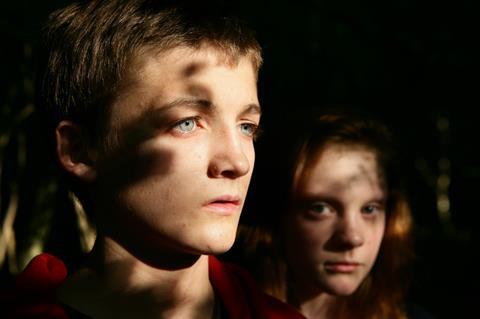 A rich and moody sense of dread permeates British writer-director Alicia Duffy's debut feature All Good Children which screens in Director's Fortnight. It is a hypnotic and beguiling film that could well appeal to art house distributors.
The film makes great use of its French locations and blends a gritty rural reality with a certain dreamlike quality.
The film, which is the first production for Caveman Films, the company set up by producer Jonathan Cavendish and actor/director Andy Serkis, makes great use of its French locations and blends a gritty rural reality with a certain dreamlike quality as its tells its story in that strange territory between childhood fantasy and adult reality.
Young Irish boy Dara (Jack Gleeson) and his older brother Eoin are moved to rural France after the death of their mother, and within days Dara befriends the charismatic red-haired Bella (Imogen Jones), whose English parents are restoring a crumbling chateau in the woods near to where he lives.
The pair form a close bond and start to playfully rebel, but after Bella shyly kisses Dara he becomes increasingly obsessed with her and she begins to pull away from him. Completely enraptured by her, Dara becomes more and more troubled and his obsession propels him towards a series of dreadful incidents.
Alicia Duffy, who has made several prize-winning short films, has crafted a delicately atmospheric film, that while relatively straightforward in structure, tackles complex emotions. In the opening scenes she makes it very clear that this is a story that will not end happily. Jack Gleeson is perfectly cast as the gently obsessive Dara, while Imogen Jones (long red hair and no eyebrows give her face a strangely watchable quality) is the perfect counterbalance as the playful Bella, who veers between boredom and flirtation as she childishly manipulates Dara initially.
All of the adult roles are written in such a vague way that it is clear that there are issues in their lives, but these issues are never fully developed…merely hinted at as Duffy focuses on the children's antics in the ramshackle houses and stark woodland. The film is a bold debut, and one that demands attention.

Production companies: Caveman Films, Element Pictures, Artemis Productions, Cinema Defacto
International sales: Coach 14, www.coach14.com
Producer: Jonathan Cavendish
Co-producers: Patrick Quinet, Tom Dercourt, Tora Young
Executive producers: Andrew Lowe, Ed Guiney, Carlo Dusi
Screenplay: Alicia Duffy, inspired by the novel The Republic of Trees by Sam Taylor
Cinematography: Nanu Segal
Editor: Nic Chaudeurge
Production designer: Igor Gabriel
Music: Steven Stapleton
Main cast: Jack Gleeson, Imogen Jones, David Brazil, David Wilmot, Kate