Marvel's latest tops chart ahead of release this week.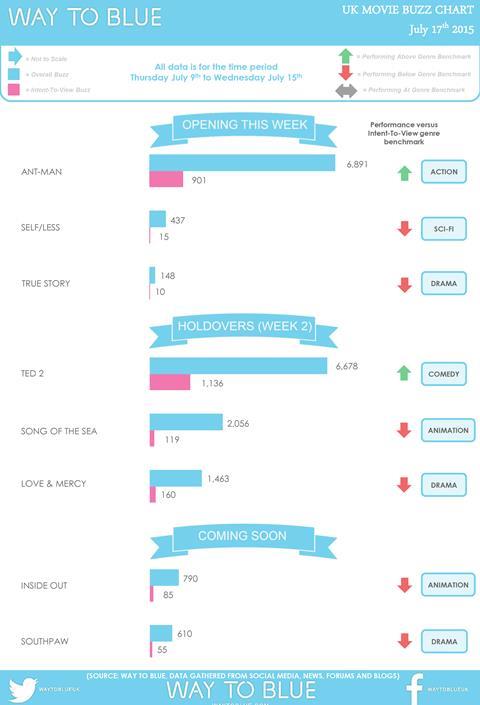 Seth MacFarlane's comedy sequel Ted 2 lost out to Peyton Reed-directed Ant-Man, which stars Paul Rudd as the titular Marvel superhero, in the social media buzz charts this week.
Ted 2 generated 6,678 (with 17% expressing intent to view) comments across social media, news, forums and blogs, shy of Ant-Man's total of 6,891 mentions (13% ItV).
Song of the Sea with 2,056 (5.7% ItV) and Love & Mercy with 1,463 (10.9% ItV) were both strong holdovers from last week.
Titles on the horizon Inside Out with 790 (10.7% ItV) and Southpaw with 610 (9% ItV) both failed to generate significant social interest at this stage, according to the data compiled by marketing and communications agency Way to Blue.