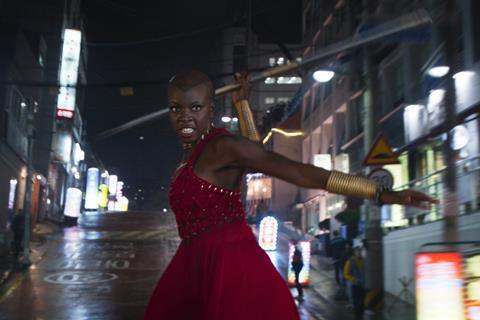 The average US ticket price in 2018 reached $9.11, marking a 1.56% gain on 2017's $8.97 level, according to figures released by the National Association Of Theatre Owners (NATO).
The fourth quarter 2018 ticket price average dropped 1.63% against $9.18 in 2017 to $9.03. By way of historical comparison, the average ticket price of $2.34 in 1978 equates to $9.41 in real terms.
NATO sources pointed out that as always, the national average ticket price reflects all tickets sold in towns and cities of varying sizes, to different age demographics ranging from full adult admission to child and senior discounts and matinees and special events, and different formats.
2018 box office reached a confirmed $11.858bn, marking 6.9% gain on 2017. 2018 admissions climbed 5.25% year-on-year to 1.301bn.
According to ComScore, all age groups in the 13-45 range account for a higher percentage of the box office than their share of the population, based on U.S. Census Bureau 2017 estimates.
The 18-24 bracket accounted for 26.2% of 2018 box office, while the same demographic comprises 9.4% of the population. More broadly, the 18-44 demographic accounted for 64.1% of 2018 box office.
Last year generated a 51.3%-48.7% male-female split. By ethnicity, Caucasians claimed the lion's share of box office in 2018 on 52%, followed by the Hispanic demographic on 20.5%, African American on 15.8%, Asian on 8.1%, and Native America and "other" 3.7%.
Disney/Marvel Studios' Black Panther was the top US earner at the box office on $700.1m, followed by Disney/Marvel Studios' Avengers: Infinity War on $678.8m, Disney/Pixar's Incredibles 2 on $608.6%, Universal's Jurassic World: Fallen Kingdom on $416.7m, and Fox's Deadpool 2 on $318.5m.
Black Panther drew a 56%-43.9% male-female audience, with Caucasians accounting for 36.2% of the audience, African Americans 34.7%, Hispanics 18%, Asians 6.4%, and Native Americans and "others" 4.8%.