Oscar-nominated director was AMPAS president between 1993-97.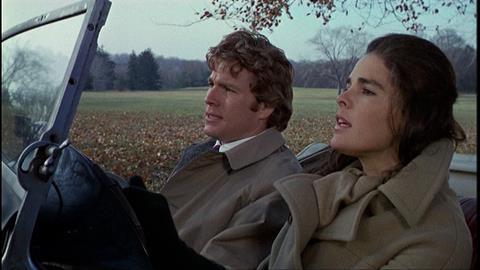 Canadian Arthur Hiller, best known for directing popular US romance-drama Love Story and comedies including See No Evil Hear No Evil, has died aged 92.
The filmmaker made more than 30 films across six decades. His work with actor-comedians Richard Pryor and Gene Wilder also encompassed 1976 comedy Silver Streak.
Love Story was easily Hiller's bigget hit, making more than $100m [not adjusted] at the global box office in 1970.
Love Story star Ali Mcgraw said in a statement that "Arthur Hiller was an integral part of one of the most important experiences of my life. He was a remarkable, gifted, generous human being, and I will miss him terribly."
The film's huge breakout success is credited with helping Paramount to produce films such as Chinatown and The Godfather.
Hiller was president of the Academy of Motion Picture Arts and Sciences between 1993 and 1997.
"We are deeply saddened by the passing of our beloved friend Arthur Hiller," said Academy president Cheryl Boone Isaacs.
"I was a member of the Board during his presidency and fortunate enough to witness firsthand his dedication to the Academy and his lifelong passion for visual storytelling. Our condolences go out to his loved ones."
Hiller's family emigrated to Canada from Poland in 1912. Gwen, his wife of 68 years, passed away in June of this year.
According to the Academy, Hiller is survived by two children and five grandchildren.