ScreenDaily brings you a selection of this year's potential Best Actor contenders.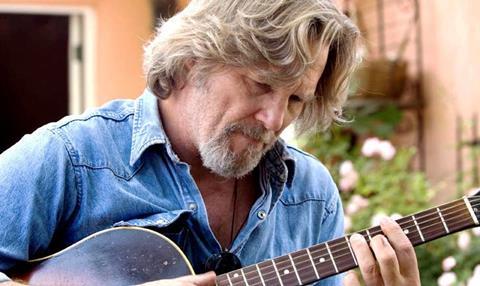 Role Bad Blake
Director Scott Cooper
Chances Bridges has four Oscar nominations under his belt in his long career, three in supporting actor roles (The Last Picture Show in 1971, Thunderbolt And Lightfoot in 1974 and The Contender in 1980) and one for lead actor (Starman in 1984), and it is his time to win. The popular and widely admired actor delivers one of his very best performances as the booze-addled country star in Crazy Heart, giving a warts-and-all portrait of alcoholism while also singing several original songs with the soul of a true country star.
Role George
Director Tom Ford
Chances Always a solid ensemble player and often looked over for awards in favour of splashier co-stars, Firth finally delivered his knockout performance this year with first-time director Tom Ford in A Single Man. As the grieving gay professor preparing his suicide one day in early 1960s Los Angeles, he took his repressed English persona and gave it a profound, melancholy dimension that suited the role of George to perfection.
Role Ryan Bingham
Director Jason Reitman
Chances Clooney becomes more dependable as he grows older, and he gives what is probably his most mature performance to date as the corporate downsizing executive facing a personal crisis when he falls for a woman he meets on the domestic business-travel circuit.
Requiring charm and comic timing as well as a character arc that starts out with smugness and then descends into inner turmoil, Ryan Bingham proved the perfect character for Clooney's talents.


Role Nelson Mandela
Director Clint Eastwood
Chances Freeman has rarely been as good as he is as Nelson Mandela in Invictus, which he also produced through his Revelations Entertainment.
Capturing the spirit and playfulness of the man without being over-respectful, Freeman is hardly off screen in the film and could easily score his fifth Oscar nomination and his first for leading actor since The Shawshank Redemption in 1994.
Role Guido Contini
Director Rob Marshall
Chances Every actor's favourite actor sings and dances and plays Italian in Rob Marshall's musical, a major departure for Day-Lewis and a challenge he meets head on. Dressed in chic designer wear, his hair slicked back, he couldn't be further away from his Oscar-winning turn in There Will Be Blood, as film director Guido Contini battling a massive mid-life crisis.
Role Man
Director John Hillcoat
Chances Mortensen, an Oscar nominee for Eastern Promises in 2007, is required both to protect his young son from all manner of atrocities in a post-apocalyptic America and carry two hours of John Hillcoat's intense drama. It is a brooding, powerful performance that marks him out as a clear awards contender.
Role Sam Cahill
Director Jim Sheridan
Chances Maguire has never received an Oscar nomination although his early work in films by Ang Lee, Curtis Hanson and Lasse Hallstrom was steering him that way before the Spider-Man franchise took him in a new direction. Brothers sees him return to a meaty dramatic role as a US marine haunted by his experiences in Afghanistan — and he gives a career-best performance.
Role Larry Gopnik
Directors Joel and Ethan Coen
Chances The 41-year-old stage actor Stuhlbarg was cast by the Coens in the lead role of a Jewish physics professor facing a series of crises in the Midwest in
1967 and he gives a startlingly immersive performance, carrying Larry's neuroses and frustrations in every one of his myriad facial expressions. It may be an outside shot but Stuhlbarg could snag an Oscar nod.
Role Frank
Director Kirk Jones
Chances De Niro is as gentle as he has ever been as a widower on a voyage around the US, bringing a cantankerous warmth to almost every frame of Kirk Jones'
remake of Giuseppe Tornatore's 1989 film Stanno Tutti Bene. De Niro is, of course, no stranger to the awards circuit but it has been 18 years since his last Oscar nomination, for Cape Fear, in 1991.
Role Mark Whitacre
Director Steven Soderbergh
Chances Damon donned a few pounds to play Whitacre, a rising executive at an agricultural giant turned whistleblower for the FBI, who, it emerges, has an active imagination of his own. Despite the dark comedy of the story, Damon gives an involved dramatic performance as the deluded man who thinks he is a hero.
also In contention the next 10
Paul Bettany, Creation
Nicolas Cage, Bad Lieutenant: Port Of Call New Orleans
Hugh Dancy, Adam
Ben Foster, The Messenger
Hal Holbrook, That Evening Sun
Christian McKay, Me & Orson Welles
Clive Owen, The Boys Are Back
Jeremy Renner, The Hurt Locker
Adam Sandler, Funny People
Ben Whishaw, Bright Star