ScreenDaily brings you a list of potential Best Actress contenders.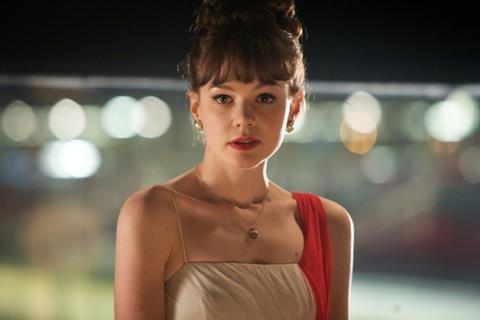 Role Jenny
Director Lone Scherfig
Chances Blink and you'll miss her in Public Enemies or Brothers, but Carey Mulligan emerged as the year's most dazzling find after her star-making turn in An Education. The 24-year-old attracted every superlative in the book and comparisons to a young Audrey Hepburn with her natural, immensely likeable performance as Jenny, an intelligent 16-year-old who embarks on an affair with an older man as a possible way out of her suburban life. It's a performance that could take her all the way to an Oscar; after all, Hepburn was only 24 when she won hers for Roman Holiday.
Role Clareece 'Precious' Jones
Director Lee Daniels
Chances Just two days after auditioning for the role of Precious Jones, Sidibe was given the part of the obese, perpetually abused teenager by director Lee Daniels. The rest is history as the 24-year-old wannabe actress from Harlem gave a controlled, unsentimental and finally heartbreaking performance that puts her squarely into the best actress awards race.
Role Julia Childs
Director Nora Ephron
Chances Streep took on a true American icon in playing television food legend Julia Childs, who brought the art of French cooking to the US. But Streep, something of an icon and legend herself, was spot-on, channeling Childs and her unique mannerisms, gait and unmistakeable voice, but also providing the warmth and wit to Nora Ephron's film. Streep could easily snag her 13th best actress nomination — and her 16th in total — for her Julia.
Sandra Bullock
The Blind Side
Role Leigh Anne Tuohy
Director John Lee Hancock
Chances All About Steve aside, Bullock has had a superb year, scoring two $100m hits with The Proposal and The Blind Side and restoring her place in the upper reaches of the female movie star pantheon. Awards talk has been rampant for her commanding and witty performance in The Blind Side, as the straight-talking Texas woman who adopts a young black man and helps him on the road to gridiron stardom.
Role Fanny Brawne
Director Jane Campion
Chances Australia's Cornish blossomed as Fanny Brawne, the 18-year-old neighbour of John Keats whose fascination for the writer turns into love. Speaking in a flawless English accent, the actress creates a fully rounded characterisation of Fanny as a fiercely intelligent, single-minded personality who designs and makes clothes and holds her own against any man, but also as a girl succumbing to the passions and impetuosity of love.
Role Countess Sofia Tolstoy
Director Michael Hoffman
Chances Mirren steals the show as the desperate, devoted wife of Leo Tolstoy in The Last Station, engaged in a battle to persuade her ailing husband to leave his assets to his family and not to the Russian people as his advisers wish. It is another bravura performance from the actress, who finally won her Oscar in 2006, for The Queen, after two previous nominations.
Role Grace Cahill
Director Jim Sheridan
Chances Portman has never been better as the army wife whose world is thrown into turmoil when her husband is reportedly killed. A former Oscar nominee and Golden Globe winner for Closer, Portman is effortlessly natural as a woman torn between two brothers.
Role Jane
Director Nancy Meyers
Chances Streep is a popular awards choice in just about anything these days, so when she has two strong performances in one year, you can't count out either.
As the settled divorcee whose life is turned upside down by an affair with her ex-husband, she gives her best comic performance to date.
Role Jean Craddock
Director Scott Cooper
Chances The talented Gyllenhaal is a key factor in the success of Cooper's Crazy Heart, acting as the lovely young mother with whom Bad Blake falls in love.
Gyllenhaal is sweet and vulnerable in the part, a departure from colder roles in Away We Go and The Dark Knight.
Role Young Victoria
Director Jean-Marc Vallée
Chances Golden Globe winner Blunt continues to rise up the A-list ladder and her confident performance as the young queen, veering between her desires and responsibilities, can only strengthen her reputation.
Also in contention The next 10