A total of 15 European documentaries selected for European Film Awards 2015.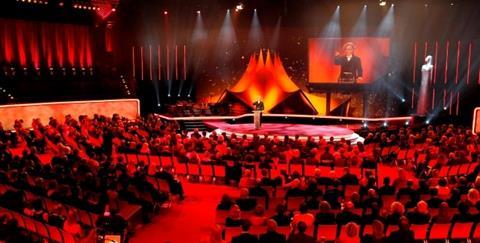 The European Film Academy and EFA Productions have announced the first ever EFA Documentary Selection, a list of 15 European documentaries recommended for a nomination for this year's European Film Awards.
The change follows a decision by the EFA Board to "acknowledge the growing importance of European documentary cinema".
The titles include Asif Kapadia's Amy Winehouse documentary, Amy, which has broken box office records in the UK and Joshua Oppenheimer's The Look Of Silence, a follow-up to award-winning The Act Of Killing.
A further development is the involvement of 10 documentary festivals that recommended to the committee up to three films each which have had their world premiere at the respective festival's latest edition. Chosen in co-operation with the European Documentary Network EDN, these festivals are:
IDFA (the Netherlands)
CPH:DOX (Denmark)
Visions du Réel (Switzerland)
DokLeipzig (Germany)
Docslisboa (Portugal)
Thessaloniki Documentary Film Festival (Greece)
Jihlava (Czech Republic)
Cinéma du Réel (France)
Krakow Film Festival (Poland)
Sheffield Doc/Fest (UK)
Based on their recommendations and the films individually submitted, the documentary committee, consisting of EFA Board Members Roberto Cicutto (Italy), Nadine Luque (Spain), Marek Rozenbaum (Israel) and Ada Solomons (Romania) and documentary expert Paul Pauwels (European Documentary Network, Belgium) decided on the EFA Documentary Selection.
EFA Members will now vote for five documentary nominations. Based on these nominations, the EFA Members will, as in the past, elect the 'European Documentary 2015' which will be announced during the awards ceremony on Dec 12 in Berlin.
The titles include:
A Syrian Love Story (UK)
dir. Sean McAllister
Above And Below (Swi-Ger)
dir. Nicolas Steiner
All Things Ablaze (Ukr)
dirs. Oleksandr Techynskyi, Aleksey Solodunov & Dmitry Stoykov
Amy (UK)
dir. Asif Kapadia
Boxing For Freedom (Spain)
dirs. Juan Antonio Moreno & Silvia Venegas
Dancing With Maria (Ita/Arg/Slo)
dir. Ivan Gergolet
Democrats (Den)
dir. Camilla Nielsson
Drifter (Hun/Ger)
dir. Gábor Hörcher
Electroboy (Swi)
dir. Marcel Gisler
Good Things Await (Den)
dir. Phie Ambo
Grozny Blues (Swi)
dir. Nicola Bellucci
No Land´S Song (Ger/Fra)
dir. Ayat Najafi
The Good Life (Ger/Swi)
dir. Jens Schanze
The Look Of Silence (Den/Nor/Indo)
dir. Joshua Oppenheimer
Toto And His Sisters (Rom/Hun)
dir. Alexander Nanau