UK writer-director Andrew Haigh reflects on a whirlwind year for 45 Years, his disappointment Charlotte Rampling and Tom Courtenay missed out on Bafta nominations, and upcoming projects Lean On Pete and an Alexander McQueen biopic. Michael Rosser reports.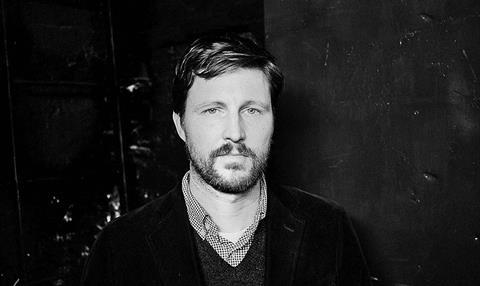 Never mind 45 Years — the past 12 months have been a whirlwind for writer-director Andrew Haigh. "It seems crazy that it's been a year since we premiered at Berlin," says the UK film-maker, whose third feature, 45 Years, spins the tale of an elderly couple whose anniversary celebrations are pre-empted by a blast from the past.
Back in February 2015, the Berlinale awarded lead actors Charlotte Rampling and Tom Courtenay with Silver Bears for their performances as Kate and Geoff. The trophies kept coming all year long, with festival prizes and critics' awards from Boston to Los Angeles and Edinburgh to the European Film Awards. So it came as a rude surprise when neither actor was recognised on home turf at the Bafta nominations.
"It's like a strange blur looking back. It was mostly stress and hard work, trying to understand if it was going to work."
"I was disappointed," admits Haigh, speaking from Los Angeles where he has a few weeks left on the edit of a final, one-off special for TV series Looking (which HBO cancelled after two seasons). "I would have loved to have seen them recognised as their performances are wonderful, and it would have made sense. It's a British film, about British people, with British actors. But there are a lot of great performances this year. It is what it is."
Haigh takes some comfort in 45 Years' Bafta nomination for outstanding British film, of which "the performances are obviously a gigantic part". Rampling is up for a statue at the Oscars, vying with Cate Blanchett, Brie Larson, Jennifer Lawrence and Saoirse Ronan for the best actress award. "'Did that happen? Is that right?'," Haigh recalls thinking when he watched the nominations announcement in Los Angeles at 5:30am, checking Twitter "to make sure I hadn't made some crazy, weird mistake in my head".
Haigh was speaking before Rampling was quoted in a French radio interview saying the uproar over the lack of black Oscar nominees was "racist to white people". She has since stated that she believed her comment was "misinterpreted", saying: "I simply meant to say that in an ideal world every performance will be given equal opportunities for consideration."
From Norfolk to Hollywood
The awards circus is a long way from the six weeks spent in Norfolk filming 45 Years in 2014. "It's like a strange blur looking back," says the 42-year-old director. "It was mostly stress and hard work, trying to understand if it was going to work. Getting Charlotte and Tom was the biggest thrill of making the film."
The story was one Haigh had wanted to tell for years after reading David Constantine's 15-page short story, In Another Country, on which the film is based. Haigh began writing the script for 45 Years at the same time he wrote Weekend, his 2011 breakthrough hit about two men who unexpectedly fall in passionate love over a single weekend.
While Weekend was about the start of one relationship, 45 Years explores what could be the end of another, with Kate and Geoff's marriage rocked on the eve of their anniversary by the arrival of a letter revealing that the body of Geoff's first love, who disappeared while on holiday in the mountains, has been found frozen in a glacier. "I wanted to turn it into some kind of ghost story within the confines of an intimate, relationship drama," notes Haigh. "I knew the film would walk a tightrope of what we do and don't reveal and that has been the talking point from audiences. That was always the intention. The film would end and keep growing in your mind."
While audiences are keen to know what happens to the couple after the wordless, quietly devastating final scene, Haigh says: "That was the final thing we shot and the story ended in that final moment so what happens after that, I don't know."
The director is on to his next film, an adaptation of Willy Vlautin's acclaimed novel Lean On Pete, about a troubled teenager who forms an unlikely friendship with a failing racehorse. The film, backed by Film4 and produced by Haigh's long-time producer Tristan Goligher, will shoot in the US this summer.
After that, Haigh will direct a biopic of the late UK fashion designer Alexander McQueen for producer Damian Jones and Pathé, from a script by Chris Urch.
"It's an interesting take on his life and the biopic form," says Haigh. An interesting take? "You'll have to wait and see," he adds with a laugh. "It is less about fashion and more about how [McQueen] tried to be the person he wanted to be and what that meant to him. Let's just say, I'm not a dedicated follower of fashion."