The biggest challenge for the organisers of the Bafta Film Awards is to never become complacent. Louise Tutt reports on the ever-evolving plans for the 2015 event.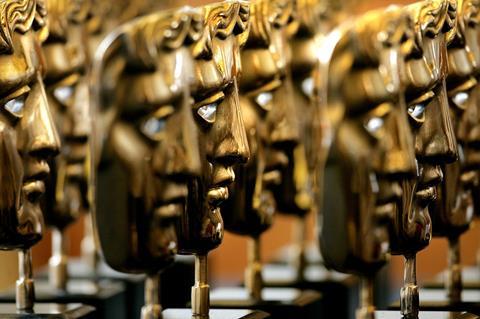 A year on from the last tweak of the voting procedure for the Outstanding British Film at the Bafta Film Awards - the prize guaranteed to spark the most debate in the UK film industry - the organisation has retuned the voting process for the category further still for 2015. A jury of around 14 will select half of this year's six nominees, compared to just one film in the category last year.
"Everything we do with this category is to ensure we're celebrating the width, the depth, the breadth of British film-making," says Bafta CEO Amanda Berry.
The Bafta ceremony will take place at the Royal Opera House in London on February 8, hosted again by professional wit Stephen Fry. But while the venue and host remain the same, the organisation itself cannot stand still. Bafta strives to continually evolve, ensuring it remains the most meaningful and exciting precursor to the Oscars - taking place two weeks later on February 22 - while also celebrating and showcasing the best of UK film-making to a global audience.
It is not an easy balance. Last year, many in the UK industry were disappointed when big studio films Gravity and Saving Mr Banks were nominated in the Outstanding British Film category. Gravity went on to win ahead of local industry favourites The Selfish Giant, Philomena, Rush and Mandela: Long Walk To Freedom.
But given the thoroughly international nature of film-making today, the issue of a film's nationality is an impossible one to resolve to everyone's satisfaction. Similarly, the introduction of a category to honour the best British independent film (as has been mooted by some) would face the same challenges: defining 'independent' is every bit as thorny as defining 'British'.
But Bafta seems willing to grapple with such concerns. The post-awards debrief each year starts the morning after the ceremony. No doubt with large volumes of coffee to hand.
"We are constantly questioning what we do, why we do it and asking if we should change it. Every year we look at all the categories to ensure they are fit for purpose and to ensure the number of nominations are correct," says Berry, who works closely with Emma Baehr, Bafta's new director of awards, who has taken over a lot of the day-to-day management of the awards.
As with last year, the Outstanding British Film category will have six nominations. All other categories have five, except the Outstanding British Debut, which also has six and is decided on entirely by jury. Some years the best animation and documentary categories can contain three films, depending on the number released. This year, animation will have three and documentary will have five.

On the ballot
In the first round of voting for the Outstanding British Film, an opt-in chapter of Bafta voters - any voter who commits to seeing all the eligible titles - will vote for the top 15 films. The top three films will be automatically nominated. A jury of around 14 (non-conflicted) members representing all aspects of the UK industry, will then decide on the final three nominees from the remaining 12 films. The chapter will then vote for the winner. Bafta reintroduced a jury to the Outstanding British Film category last year for the first time in many years.
'We're constantly questioning what we do, why we do it and asking if we should change it'

Amanda Berry, Bafta
"We recognised that with a jury you could guarantee every single film had been seen and given a chance," Berry says.
This refinement, combined with a scrupulous eligibility process that takes into account significant British contribution - the two ways (cultural and co-production) in which the British Film Institute and the Department for Culture, Media & Sport classify a film as British - and a final stamp from Bafta's film committee, is being welcomed.
"The jury is a very positive note, as is what feels like a more rigorous categorisation process," says Zygi Kamasa, CEO of Lionsgate UK and a voting Bafta member. "I looked down the list [of eligible British films] and there were no grey areas."
It will be a formidable task to whittle down the 79 eligible films for this category to just six this year. In addition to The Imitation Game and The Theory Of Everything, for which momentum is building across many major categories, it is hard to see an Outstanding British Film line-up that does not include festival favourites Mr. Turner and Belle, as well as crowdpleasers Pride and Paddington.
Then there is Testament Of Youth, which has the 100th anniversary of the start of the First World War to its advantage, Trash (which is also eligible in the best film not in the English-language film category), '71 and 'older' titles Starred Up and Locke.
For a film such as Steven Knight's Locke, released theatrically in the UK in April, a Bafta nomination will have little commercial impact for distributor Lionsgate UK. What is key is nurturing the relationships between the distributor and the film-makers and talent.
"We are doing it because Steven [Knight] did something very bold and brave and pulled it off," says Kamasa of the awards push Lionsgate is giving the film. "Whether it helps us commercially or not, Locke deserves that recognition. It's about our support of British movies."

Home-grown hits
Although it is unlikely many of these smaller UK titles will have a big presence in any of the other territories, it is a wide-open race and there is a wealth of homegrown talent in US films who are likely to find favour with Bafta voters. Both Selma and Into The Woods have considerable UK involvement - despite neither qualifying as British - and Rosamund Pike and David Oyelowo are favourites for best actress and actor nominations for Gone Girl and Selma respectively.
The open field may also give a boost to talent in UK films released earlier in the year. Scarlett Johansson won the Bafta for best actress for Lost In Translation in 2003, and could take advantage of the comparatively weak year for best actress contenders and score a nod for Under The Skin, as could BIFA winner Gugu Mbatha-Raw for Amma Asante's Belle. This is the category into which Bafta favourite Marion Cotillard may also sneak for the Dardenne brothers Two Days, One Night. Felicity Jones is likely to secure a nod for The Theory Of Everything.
Brendan Gleeson, Cannes award-winner Timothy Spall and Tom Hardy could conceivably squeeze into the crowded best actor field for Calvary, Mr. Turner and Locke respectively, joining Oyelowo, Eddie Redmayne (The Theory Of Everything) and Benedict Cumberbatch (The Imitation Game) for a UK-accented line-up.
But home advantage is not what is important to Bafta. "We want to make sure films, no matter what their budget, whatever their marketing spend, have got an equal chance of being nominated," says Berry.
That has certainly been the experience of Stewart Alexander, the UK co-director and writer of Common People, a $55,000 (£35,000), self-distributed romantic comedy that played for nine weeks nationwide at select Picturehouse Cinemas. A telephone call to Bafta secured a screening and Q&A at its Piccadilly headquarters, which attracted more than 150 voters on a rainy Sunday night in late November.
"Bafta was incredibly accommodating and welcoming," says Alexander.
Alexander and Common People producer and co-director Kerry Skinner were able to take advantage of Bafta's relationship with iTunes and other platforms to send voters a redeemable code with which they can download Common People. It is an increasingly important tool for film-makers and distributors: the number of Bafta voters each redeeming iTunes codes last year was 2,101, up 500% on the year before. There were just 34 films available as iTunes screeners last year - this year there were already 70 by mid-December.
Berry is proud of the lead that Bafta has taken in online voting, which the organisation introduced to its members over a decade ago. It is also a way of encouraging Bafta voters to actually, well, vote.
"We insist people vote or abstain, or their voting membership will be frozen or possibly taken away," says Berry. "The American Academy does not make voting compulsory but we think it's very important. If you're taking a voting place and the distributors are spending a lot of money putting on screenings and giving people free access to cinemas and sending out DVDs, then you have to do your part."
Last year the TV audience for the awards show - which is broadcast on BBC1 in the UK and to 165 countries (Spain and Portugal for the first time this year), with a two-hour time-lapse - fell slightly. In the age of Twitter, it was quickly suggested ratings for the show would grow if it were broadcast live. As of press time, no final decision had been made to either move the TV slot or the start of the live event but Berry signals a change in 2015 is unlikely. "The BBC feels the nine o'clock slot is the right one and at the moment I agree with them," she says.
But given Bafta's ability to respond nimbly to events, stay tuned. Further refinement is always possible.