Brie Larson and Paola Cortellesi will share the Best Actress Of The Year awards at this year's 20th edition of Capri, Hollywood – The International Film Festival.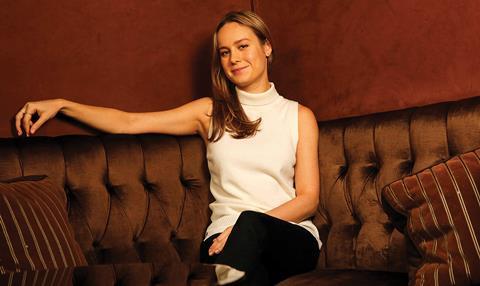 The festival (Dec 27-Jan 2), held on the island of Capri, Italy, will showcase Lenny Abrahamson's Room starring Larson, John Crowley's Brooklyn starring Saoirse Ronan and Justin Kurzel's Macbeth starring Michael Fassbender and Marion Cotillard.
Cortellesi's credits include Escort In Love and Scusate Es Esisto.
Previously announced films include Tom Hooper's The Danish Girl, starring Eddie Redmayne and Alicia Vikander, and Paolo Sorrentino's Youth, starring Michael Caine, Jane Fonda, Paul Dano and Harvey Keitel.
"Brie Larson, who is only 26, is considered the new rising star in Hollywood thanks to her amazing work in this year's Room and Trainwreck opposite Amy Schumer," said Capri in The World Institute honourary board member Marina Cicogna.
"We look forward to seeing her in Room, the film that launched this talented Californian actress into superstardom and which opens in Italian cinemas in March 2016.
"We also are pleased to honour our extraordinary Italian actress Paola Cortellesi. Her talent equally divided between theatre, cinema and television has been praised also by Dario Fo, winner of the 1997 Nobel Prize for Literature.
"Cortellesi is also an appreciated comic talent in many comedies included the last work of Bruno that portrays Italy in time of financial crisis."