Iceland has selected Baldvin Zophoníasson's Life in a Fishbowl as its entry for the 2015 Best Foreign Language Oscar.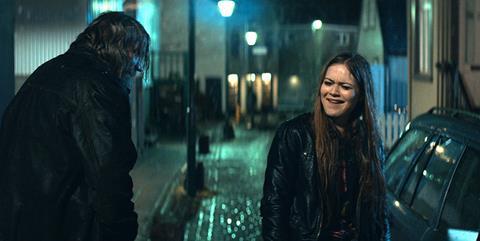 Life in a Fishbowl, is directed by Baldvin Zophoníasson, who also writes along with Birgir Örn Steinarsson, and is produced by Júlíus Kemp and Ingvar Thordarsson of The Icelandic Film Company.
The film premiered in Reykjavik in May and has been enjoying a local box office success. It had its international debut at the Toronto International Film Festival in early September and will play at Zurich Film Festival (Sept 25 - Oct 5).
The multiple-narrative drama tells three distinct stories of people living in pre-crisis Iceland; a struggling single mother, an ex-footballer fast-tracking in the accelerating banking world and a troubled writer who has turned full time drunk.
Iceland has previously had two nominated films in the Oscar race: Children of Nature by Fridrik Thor Fridriksson was nominated as the Best Foreign Language Film in 1992; and The Last Farm, by Runar Runarsson, was nominated for Best Live Action Short Film in 2006.
The selection was made by an all members vote of the Icelandic Film and TV Academy.
On Jan 15 2015, the Academy of Motion Picture Arts and Sciences (AMPAS) will announce which five films have been nominated from all of the international entries to go forward in the final line-up to compete for the Oscar for Best Foreign Language Film.
The Academy Awards will take place on Feb 22 2015 in the Dolby Theatre, Hollywood.