The unnamed "clandestine" distribution entity formed by ex-Radius chiefs Tom Quinn and Jason Janego with Tim League has announced a December release for Where To Invade Next.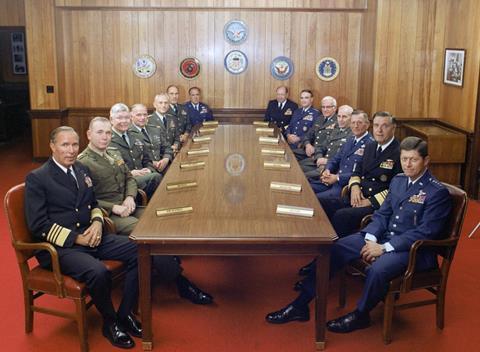 Michael Moore's documentary, which the trio acquired after its recent world premiere in Toronto, will open in New York and Los Angeles on December 23.
The film will expand nationwide on January 15 via what the principals referred to as their "new, clandestine and as-yet-unnamed distribution label."
Where To Invade Next also screened at the New York Film festival and screens tonight [October 23] as the Chicago Film Festival centerpiece selection and is also an AFI Fest gala premiere in Los Angeles on November 7.
The documentary sees Moore visit a series of countries to discover what the United States can learn from the outside world.
"Where To Invade Next is Michael Moore's most dangerous and subversive film yet," said Quinn, Janego and League. "It's the perfect crowd-pleaser for what's shaping up to be a historic and exciting holiday season at the movies."