Star of Taken and Schindler's List to receive honorary award at the Irish Film & Television Academy Awards in April.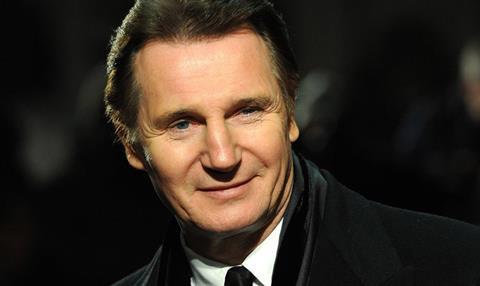 Actor Liam Neeson is to receive the Irish Academy Award for his 'Outstanding Contribution to Cinema' at the 2016 annual IFTA Film & Drama Awards, taking place in Dublin on April 9. Irish president Michael D Higgins will present the honour at the ceremony.
The Irish actor has a career spanning 30 years and more than 80 films, working with filmmakers such as Martin Scorsese, Steven Spielberg, George Lucas and Christopher Nolan.
Oscar-nominated for his lead role in Spielberg's Holocaust drama Schindler's List, Neeson just completed work on Scorsese's new movie, Silence.
Neeson has also portrayed depicted real-life characters such as Michael Collins and Alfred Kinsey and has starred in blockbuster franchises such as Star Wars, Batman and Taken.
Alongside his work in blockbusters, Neeson has also made at least seven Irish movies over the years and lent his voice to narrating documentaries.
Neeson said of the award: "I am honored and humbled to be recognized by the Irish Academy with this award, especially when I am following in the footsteps of an illustrious group of Irish filmmakers before me such as Boorman, Jordan, O'Hara and Sheridan. I look forward to coming to Dublin to celebrate with our home industry and with my colleagues and friends."