The Academy Of Motion Picture Arts And Sciences announced on Thursday the shortlists for both categories.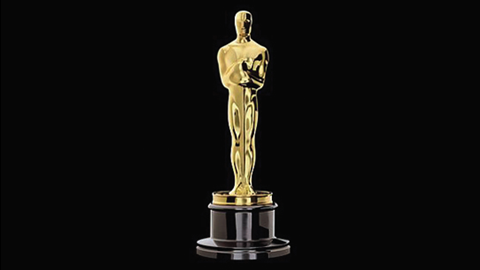 The live-action selections were culled from 144 eligible submissions while there were 60 for animation.
Members of the short films and feature animation branch viewed all the eligible entries for the preliminary round of voting and will next select five nominees.
Branch screenings will be held in Los Angeles, London, New York and San Francisco in December.
The 10 live-action films appear below in alphabetical order by title, with their production companies:
Ave Maria, Basil Khalil, director, and Eric Dupont, producer (Incognito Films);
Bad Hunter, Sahim Omar Kalifa, director, and Dries Phlypo, producer (A Private View);
Bis Gleich (Till Then), Philippe Brenninkmeyer, producer, and Tara Lynn Orr, writer (avenueROAD Films);
Contrapelo (Against the Grain), Gareth Dunnet-Alcocer, director, and Pin-Chun Liu, producer (Ochenta y Cinco Films);
Day One, Henry Hughes, director (American Film Institute);
Everything Will Be Okay (Alles Wird Gut), Patrick Vollrath, director (Filmakademie Wien);
The Free Man (Zi You Ren), Quah Boon-Lip, director (Taipei National University Of The Arts);
Shok, Jamie Donoughue, director (Eagle Eye Films);
Stutterer, Benjamin Cleary, director (Bare Golly Films); and
Winter Light, Julian Higgins, director, and Josh Pence, producer (Innerlight Films and Prelude Pictures).
The 10 animation shorts appear below in alphabetical order by title, with their production companies:
Bear Story(Historia De Un Oso), Gabriel Osorio, director, and Pato Escala, producer (Punkrobot Animation Studio);
Carface (Autos Portraits), Claude Cloutier, director (National Film Board Of Canada);
If I Was God…, Cordell Barker, director (National Film Board of Canada);
Love In The Time Of March Madness, Melissa Johnson and Robertino Zambrano, directors (High Hip Productions and KAPWA Studioworks);
My Home, Phuong Mai Nguyen, director (Papy3D Productions);
An Object At Rest, Seth Boyden, director (California Institute of the Arts);
Prologue, Richard Williams, director, and Imogen Sutton, producer (Animation Masterclass);
Sanjay's Super Team, Sanjay Patel, director, and Nicole Grindle, producer (Pixar Animation Studios);
We Can't Live Without Cosmos, Konstantin Bronzit, director (Melnitsa Animation Studio); and
World Of Tomorrow, Don Hertzfeldt, director (Bitter Films).
The 88th Academy Awards nominations will be announced on January 14, 2016, and the 88th Oscars will take place on February 28, 2016.