Two Days, One Night, Mommy and Fevers nominated in French-language foreign film category.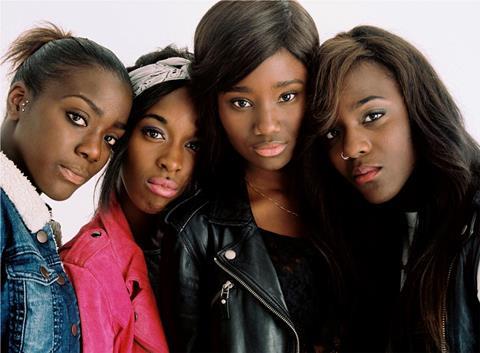 Scroll down for full list of nominations
The Lumière Awards, France's version of the Golden Globes, has announced the nominations for its 20th anniversary edition. There is no clear front-runner this year.
Bertrand Bonello's Yves Saint Laurent biopic Saint Laurent, Benoît Jacquot's 3 Hearts, starring Gainsbourg and Chiara Mastroianni as sisters who unwittingly fall for the same man, and Eric Lartigau's Christmas hit La Famille Bélier, about an aspiring singer growing up in deaf family, lead the field with four nominations each including best film.
Céline Sciamma's gritty urban drama Girlhood (Bande de Fille) and Lucas Belvaux's chalk-and-cheese romance Not My Type(Pas Mon Genre) and, which were also nominated in the best film category, followed behind with three nominations.
Franco-Mauritanian Abderrahmane Sissako Timbuktu about the impact of Islamic fundamentalism on a rural community in Mali, is the sixth title vying for best film.
The best first film category features a number of award-winning titles which have done well on the festival circuit including Thomas Cailley's Love At First Fight, which picked up three prizes at Cannes' Directors' Fortnight, and rapper Abd Al Malik's autobiographical May Allah Bless France! about a delinquent teenager who turns his life around when he embraces Islam, which won the FIPRESCI prize at Toronto, where it screened in the Discovery section.
In the French-language foreign film category, the Dardennes Two Days, One Night, which is also in the running for a BAFTA, is among the six titles nominated alongside Xavier Dolan's Mommy and Moroccan filmmaker's Hisham Ayouch's powerful urban drama Fevers about a neglected teenager who goes to live a father he barely knows when his mother is sent to jail.
The winners, selected by a jury made of members of the international news community based in France, will be announced at a ceremony at the Espace Pierre Cardin in Paris on Feb 2.
A number of previous winners and honorary presidents are expected to attend this year's ceremony celebrating the 20th Anniversary.
The event will pay tribute to late French producer Daniel Toscan du Plantier and British journalist Edward Behr who founded the awards.
Lumière nominations 2015
BEST FILM
Girlhood (Bande de filles), dir. Céline Sciamma
La Famille Bélier, dir. Eric Lartigau
Not My Type (Pas son genre), dir. Lucas Belvaux

Saint Laurent, dir. Bertrand Bonello

Timbuktu, dir. Abderrahmane Sissako

3 Hearts, (Trois Cœurs) dir Benoît Jacquot
MEILLEUR REALISATEUR
Lucas Belvaux for Not My Type
Bertrand Bonello for Saint Laurent
Benoît Jacquot for 3 Hearts
Cédric Kahn for Wild Life (Vie sauvage)
Céline Sciamma for Girlhood
Abderrahmane Sissako for Timbuktu
BEST SCREENPLAY
Thomas Lilti, Julien Lilti, Baya Kasmi, Pierre Chosson for Hippocrate, dir. Thomas Lilti
Philippe de Chauveron, Guy Laurent for Serial (Bad) Weddings (Qu'est-ce qu'on a fait au bon Dieu) dir. Philippe de Chauveron
Audrey Diwan, Cédric Jimenez for La French, dir. Cédric Jimenez
Jeanne Harry, Gaëlle Macé for Elle l'adore dir. Jeanne Harry
Thomas Bidegain, Bertrand Bonello for Saint Laurent, dir. Bertrand Bonello
Stanislas Carre de Malberg, Victoria Bedos for La famille Bélier, dir. Eric Lartigau

BEST ACTRESS
Juliette Binoche, Sils Maria
Emilie Dequenne, Not My Type
Charlotte Gainsbourg, 3 Hearts and Samba
Adèle Haenel, Love At First Fight (Les Combattants) and In The
Name of My Daughter, (L'homme qu'on aimait trop)
Sandrine Kiberlain, Elle l'adore
Karin Viard, La Famille Bélier and Lulu in the
Nude (Lulu, femme nue )

BEST ACTOR
Guillaume Canet, Next Time I'll Aim for the Heart (La prochaine fois je viserai le cœur) and In The Name of My Daughter
Romain Duris, Une nouvelle amie
Mathieu Kassovitz, Vie Sauvage
Pierre Niney, Yves Saint Laurent
Benoît Poelvoorde da Trois Cœurs
Gaspard Ulliel dans Saint Laurent
BEST FEMALE NEW COMER
Louane Emera, La Famille Bélier
Joséphine Japy and Lou de Laâge, Breathe (Respire)
Alice Isaaz, La Crème de la crème
Ariane Labed, Fidelio, l'odyssée d'Alice
Karidja Touré, Girlhood
Ana Girardot, High Society (Le Beau Monde) and Next Time I'll Aim for the Heart
BEST MALE NEWCOMER
Kévin Azaïs, Love At First Fight
Thomas Blumenthal and Jean-Baptiste Lafarge, La Crème de la crème
Bastien Bouillon, High Society andFevers de Hicham Ayouch
Pierre Rochefor, Going Away (Un beau dimanche)
Marc Zinga, May Allah Bless France (Qu'Allah bénisse la France)
BEST FIRST FILM
Love At First Fight, dir. Thomas Cailley
Party Girl, dir. Marie Amachoukeli, Claire Burger, Samuel Theis
Elle l'adore, dir Jeanne Herry
We Did On A Song, Chante ton Bac d'abord, dir. David André
May Allah Bless France, dir. Abd Al Malik
Sadness Club (Tristesse Club), dir. Vincent Mariette
BEST FRENCH-LANGUAGE FOREIGN FILM
C'est eux les chiens, dir. Hicham Lasry, (Morocco)
Two Days, One Night, dir. Jean-Pierre Dardenne, Luc Dardenne Belgium, France and Italy)
Fevers (Fièvres), dir. Hicham Ayouch, France (Morocco)
L'Oranais, dir. Lyes Salem, France (Algeria)
Mommy, dir. Xavier Dolan (Canada)
Run dir. Philippe Lacôte (Ivory Coast, France)