Welcome to the 88th Academy Awards from the Dolby Theater in Hollywood, where the film industry's best and whitest gather for the annual celebration of motion picture achievements. It's been a tight race this year, with several contests still too close to call.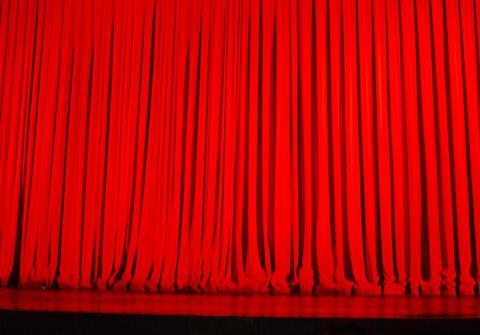 The Revenant is the favourite to win best picture heading into the ceremony, with 12 nominations, however don't be surprised if Mad Max: Fury Road, The Big Short, or Spotlight spring a surprise.
The backdrop to this evening's proceedings – along with the foreground and everything above it, below it, to the left and to the right of it – has been dominated by the #OscarsSoWhite outrage, which erupted back in January when, for the second year in a row, all 20 acting nominees were white.
The ensuing maelstrom triggered jerky knees in the Academy, which has moved to alter its composition and the way it does business going forward.
Time will tell. Meanwhile, the 31st Independent Spirit Awards in Santa Monica delivered a timely slap in the face last night when the stars of one of the films the Academy overlooked, Beasts Of No Nation, scooped top honours. Abraham Attah won the lead male award and Idris Elba supporting male.
And of course tonight's 88th Academy Awards are emceed by none other than Chris Rock. He doesn't mince his words and has already dubbed the Oscars "the white BET Awards", referring to the Black Entertainment Television network. It's going to be an interesting show… be sure to join us live.
5:25PM Pacific Time
All kinds of protests going on today and in the days running up to the ceremony. Civil Rights activist Al Sharpton led a protest near the Dolby Theater over the lack of non-white nominees. Spotlight star Mark Ruffalo spoke out against paedophile priests outside an LA cathedral. The stunt workers are incensed their good work does not merit a category at the Oscars. Passions running high.
5.30PM
And they're off. Here comes show host Chris Rock in what could be one of the most memorable gigs of his life. How will he play it? Will he go for the jugular? Will he remember who's paying his wages tonight? Let's see.
Usual montage of films.
And here comes the host and he gets straight into the banter. "Man, I counted at least 15 black people on that montage." He's just referred to the show as "the white People's Choice Awards."
And there's more: "You realise if they nominated hosts, I wouldn't even get this job."
Asks why are we protesting now. People didn't protest in years gone by because, he says, referring to some of the most intense years of the Civil Rights movement, "they had real things to protest about."
Rock is getting laughs and it's serious stuff but pretty well calibrated. "This year things are going to be a little bit different. This year in the 'In Memoriam' package, it's just going to be back people who were shot by the cops on their way to the movies."
He's getting into his stride: "Is Hollywood racist?" he asks. Audience stops laughing. "Is it burning crosses racist? No… it's a different type of racist… Hollywood is sorority racist. It's like, 'We like you Rhonda, but you're not a kappa. But things are changing. We got a black Rocky this year. Some people call it Creed. I call it Black Rocky.

"We want opportunity. We want black actors to get the same opportunities… and that's it. Not just once. Leo gets a great part every year… what about the black actors?"
Now that's that and he touches briefly on the #askhermore movement that raised heckles last year – where people are not meant to ask women solely about what they're wearing. And that's it.
5:46PM
Emily Blunt and Charlize Theron, resplendent in… sorry… are on to present the best original screenplay award - the first of the night! - to, to… Josh Singer and Tom McCarthy for Spotlight!
5:49PM
Now Ryan Gosling and Russell Crowe are on to present the adapted screenplay prize. Winner is The Big Short. The presenter routine ain't great but Adam McKay is getting passionate and thanking the Academy for rewarding a story about financial "esoterica". Also takes a little pop at rich people. Charles Randolph leans in and says something nice about his family.
5:56PM
Rock is back and his #OscarsSoWhite routine includes a montage where black actors amble into footage from the some of the big films of the season. So here's Whoopi Goldberg playing a cleaner in the background of Joy. And Tracy Morgan as a "black thespian" in The Danish Girl, etc.
6:00PM
Sarah Silverman is a bit stilted and not funny as she intros Sam Smith to perform "Writing's On The Wall", from Spectre, the first of tonight's Oscar-nominated songs. His song goes down quite well.
6:07PM
Kerry Washington and Henry Cavill are on to show highlights from the first of the best picture nominees. Cavill intros The Martian. Clip. Then Washington sets up The Big Short.
6:09PM
JK Simmons takes to the stage. He won supporting actor last year of course for Whiplash, which means he's about to present one lucky lady with the supporting actress awards. And it goes to… Alicia Vikander for The Danish Girl. She is overwhelmed and remembers to thank all the right people. Classy.
So far, pretty much every winner has been ushered off, mid-speech, by the old "strike up the orchestra" trick. Shame when that happens but I guess advertisers mean a lot more than artists.
6:21PM
Cate Blanchett presents best costume design. She's Australian. Is this a clue? Maybe! It goes to Jenny Beavan for Mad Max: Fury Road.
Steve Carell and Tina Fey on to present production design. It could be a one-two for Mad Max... is it? Is it? It IS! Well done, Colin Gibson and Lisa Thompson.
Now Margot Robbie and Jared Leto are on - they cut a dash - to present make-up and hair design and it goes to Mad Max. That's three out of three craft awards. Good going Lesley Vanderwalt, Elka Wardega and Damian Martin.
6:29PM
Now it's the turn of Benicio Del Toro and Jennifer Garner to show clips from a couple of the best pictures nominees. Del Toro - very serious! - intros the barmy, formidable The Revenant. After that clip he's all smiles. Ah, nothing like a bear attack to bring on the grins. Garner intros Mad Max: Fury Road… you know, the one that's already won three Oscars.
6:35PM
Rock is back with a little segment where he shouts out to a few of the real people on whom some of this year's characters are based. There's the real Joy Mangano (Joy) and The Boson Globe's Mike Rezendes (Spotlight) and… actor Marcos Taylor portraying Suge Knight in handcuffs (Straight Outta Compton).
6.37PM
Time for the cinematography award and it goes to Emmanuel Lubezki for The Revenant. He's won this baby three years in a row now. Birdman last year and Gravity the year before.
Editing goes to Margaret Sixel for Mad Max! Wow. This is turning into an amazing night for George Miller and his crew.
6.40PM
A humourous recorded segment in which Angela Bassett intros a segment called Black History Month Minute and pays tribute to Jack Black. Geddit?
6:50PM
Mad Max: Fury Road is running away with the show at this stage. Already won four. Now it picks up two more for sounding editing and sound mixing. Chadwick Boseman and Chris Evans did the presenting honours.
6:54PM
Andy Serkis takes to the stage to present visual effects.Whoo-hoo it goes to theEx Machina team of Andrew Whitehurst, Paul Norris, Mark Ardington and Sara Bennett.
6:58PM
Jason Segel and Olivia Munn recap the sci-tech awards presentation that took place recently. The recap is full of vim and vigour to, you know, make science and tech sexy. As if it needed a leg-up…
Next up is a lame segment in which C-3P0, R2-D2 and BB-8 pay tribute to Star Wars composer John Williams.
Nothing lame about Williams though. The man has earned 50 Oscar nods so far in his life and is in contention again tonight.
50.
Yes you read that correctly. Now there's a legend.
7:05PM
Rock is back and sends his girls into the crowd to collect money for their school from the rich people. Variation on a theme.
7:09PM
Nice! Chile wins its first ever Oscar as Gabriel Osorio and Pato Escala triumph in the animation short category for Bear Story. The minions presented this one.. sort of… via the wizardry of special effects, which as we know those people behind Ex Machina are very good at.
Next, Buzz Lightyear and Woody do a similar thing to intro the best animation feature winner. Fitting, this, as it goes to the very studio that birthed these two stalwarts of computer cartoonery. The award goes to Pixar's Inside Out! It's director Pete Docter's second Oscar after Up, while producer Jonas Rivera gets his first.
7:24PM
Rock shows a recorded segment where he does a vox pop outside a cinema in Compton, Los Angeles, asking mostly black customers what they think of the diversity issue and quizzes them on movie titles like Bridge Of Spies, Spotlight. A worthy point considering the climate.
7:29PM
Patricia Arquette is on, which means supporting actor. Sylvester Stallone is the fave for Creed, or Black Rocky, as Rock called it. Does he get it? Nope! It goes to Mark Rylance for Bridge Of Spies. His first Oscar.
Next up, after the break, Lady Gaga will perform…
7:38PM
Louis CK delivers a droll intro to best short doc. "These people… all they got is this Oscar… going home in a Honda Civic. This Oscar is going to be the nicest thing they ever own in their life. It's going to give them anxiety keeping it in their crappy apartment." Funny and it goes to… Sharmeen Obadi-Chinoy for A Girl In The River: The Price Of Forgiveness.
And what a few words from winner, who said after seeing her film, the Pakistani PM said he would change the law on honour killing. Wow.
And now it's documentary feature. It goes to… Amy! First Oscar nod and win for Asif Kapadia.
Terrible joke by Rock in which a few Chinese kids are paraded on stage with briefcases. We're told they're the auditors from PriceWaterhouseCoopers who count the Oscar votes. Goes down like a lead balloon and Rock looks super-awkward.
OK, coming up next… for real, people… Lady Gaga and Dave Grohl performances coming up next. Really.
7:49PM
But first, Rock brings his girls back on stage to see how much they raised from the audience for girl scouts cookies. They raised… $65,243 according to a sign on stage.
Now Whoopie is on stage to recognise the honorary awards presented last December. She has some monster tattoo going on around her right shoulder, by the way. Recorded footage Gena Rowlands, Debbie Reynolds and Spike Lee collecting their awards.
7:55PM
Academy president Cheryl Boone Isaacs. What will she say?
This: "Tonight is also a time to talk about the future." Our audiences are rich in diversity and every facet of our industry should be as well."
Isaacs recaps the recent changes the Academy introduced to change itself and try to better reflect society. She's quoting MLK and ends with this: "I am confident that together we can shape a future in which all of us can be proud."
7:59PM
Ah here's the Grohl segment. Acoustic version of The Beatles' Blackbird during the In Memoriam segment introduced by Louis Gossett Jr.
8:04PM
Abraham Attah from Beasts Of No Nation and Jacob Tremblay from Room present best live-action short film. It goes to Stutterer by Benjamin Cleary and Serena Armitage. Gosh that Tremblay has an adorable voice.
8:07PM
Sofia Vergara and South Korean star Byung-hun Lee are up to present the foreign language winner. Son Of Saul has led the field all year. Will it win? Yes. Hungary's second win in this competition.
8:09PM
Veep Joe Biden is on… which means it's time for Lady Gaga's performance of best song Oscar nominee "Til It Happens To You" from The Hunting Ground. Biden gets the first standing-O of the night. "Too many women and men on and off campuses are still victims of sexual abuse." He asks everyone to intervene when consent "has not or cannot be given. Let's change the culture."
And now La Gaga. All in white at a piano, shoulders rolling, head rocking, eyes straight at the camera like the pro she is. Loads of youngsters emerge from the back of the stage and encircle the performer. Winslet is tearing up and exhaling. Everybody standing.
Next up, song and score winners.
8:20PM
Pharell and Quincy Jones are on for song and score. First up – score. And the winner is Ennio Morricone for The Hateful Eight. It's his first Oscar, unbelievably. A very popular win and he gets a standing-O.
8:24PM
In the music categories, Ennio Morricone collected his first Oscar for The Hateful Eight, while the best original song prize went to Jimmy Napes and Sam Smith for Writing's On The Wall from Spectre. Smith dedicates the Oscar to the LGBT community and says, "I stand here today as a proud gay man and I hope we can all stand together as equals one day."
8:30PM
Now Sacha Baron Cohen is on in character as Ali G – a nice plug for Grimsby before it opens in the US soon. He makes a diversity gag and about little yellow people with small appendages and the punchline is… he's talking about minions. Cheeky! Then he intros a clip from best picture nominee Room. Just as Olivia Wilde intros Brooklyn and the lights go down you can hear Cohen / G say: "You is well fit."
Next up, the remaining acting categories and best director.
8:39PM
JJ Abrams is on to present the directing award. A big one! Who gets the prize? Inarritu won the DGA, which usually gets it right come Oscar night. Will he get back-to-back Oscars after Birdman? Let's see… it is… It is Inarritu. Wow. He out-Herzogged Wener Herzog while filming The Revenant and has got the prize. Boldly ignoring the creeping orchestral sweep that suggests, nay demands, it is time to stop talking, the Mexican invokes the Native American characters in his film and wishes for the day when prejudice is a thing of the past. He's also thanked Leo DiCaprio, Tom Hardy, the entire cast, Emmanuel Lubezki, and, finally, dedicates the win to his father.
Newsflash. Those youngsters on stage during the Lady Gaga performance? They were real survivors of sexual assault. Some were in The Hunting Ground. Wow.
8:44PM
Eddie Redmayne is on, so that means it's time for Brie Larson to shine. Sorry, that means it's time to find out who has won best lead actress. It goes to… Brie Larson. Aww, little Jacob Tremblay looks chuffed. He's going to enjoy an extra large soda tonight, isn't he? Larson very composed. She's known this was coming for ages. She deserves it.
8:52PM
Julianne Moore on stage = best lead actor time. Surely this is Leo DiCaprio for The Revenant. Surely! He's been nominated in this category three times before. Can he do it. Always the bridesmaid… until now! He wins his first lead actor Oscar. Gets a standing-O and doesn't he look happy. Talks about the environment. "Let us not take this planet for granted." Again Winslet in the audience with the tears.
So that's almost it. Next is the big one. Best picture. The hardest to call. Will it be the fave The Revenant? Or a seventh Oscar for Mad Max? Or a second for Spotlight?
IT IS SPOTLIGHT!
What a finale. Chris Rock is back up there reminding us to tune into the BET awards this summer. He looks relieved to have navigated his way through a difficult gig and exclaims, "Black Lives Matter."
The credits roll to the sound of Public Enemy's Fight The Power. OK, Academy. OK, Hollywood. We'll all be watching. Thank you and good night.