Directors of foreign language Oscar submissions talk to Screen about the thinking behind their films. Interviews by Laurence Boyce, Sarah Cooper, Melanie Goodfellow, Wendy Mitchell and Juan Sarda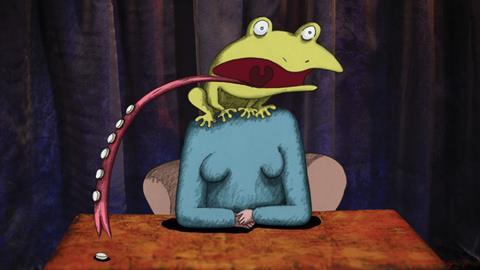 Ronit & Shlomi Elkabetz
Gett: The Trial Of Viviane Amsalem (Israel)
Israeli brother and sister film-making duo Ronit and Shlomi Elkabetz have written, directed and produced Gett: The Trial Of Viviane Amsalem — the third film in their trilogy following To Take A Wife (2004) and Seven Days (2008). It is the story about an Israeli woman's legal struggle to get a divorce because of antiquated laws.
'This law has been around for 4,000 years and it has not changed an inch. But I hope it will evoke a serious conversation'
Shlomi Elkabetz
'Every day I was in shock working on this. It's difficult to understand, in the democratic way we live in Israel, that this is still the law'
Ronit Elkabetz
Pirjo Honkasalo
Concrete Night (Finland)
The Finnish veteran's black-and-white film is about two teenage brothers in Helsinki on a pivotal night of their lives before the older brother has to go to prison. Concrete Night is adapted from Pirkko Saisio's 1981 novel of the same name.
'It was almost like watching a film when you read the book… When I read the story, I didn't see any colours. I decided not to make any more docs. It's not such a big difference. The actors have to be just as true as in a doc'
Pirjo Honkasalo
Najwa Najjar
Eyes Of A Thief (Palestine)
Palestinian film-maker Najwa Najjar's timely drama, Eyes Of A Thief, explores the impact of Israeli occu-pation on Palestinian life as seen through the tale of a man who searches for his lost daughter following his release from an Israeli jail.
'I'm not sure this is a narrative the West wants to see but I hope I'm wrong. The discourse in the West on the Palestinian resistance and survival has been misrepresented and oversimplified.
'The film questions what happens when reason and hope diminish, apathy increases and consciousness is rendered almost extinct'
Najwa Najjar
Signe Baumane
Rocks In My Pockets (Latvia)
Rocks In My Pockets, the debut feature from respected Latvia-born, New York-based animator Signe Baumane, is a witty and moving examination of the director's battle with depression, narrated by Baumane herself. The film is also a history of her family and how their lives have been touched by the sting of depression.
'People assume one makes a personal film to get rid of one's own demons… as some kind of psychotherapy. I make films to entertain, to engage people in a conversation, at times provoke — but mainly to offer my point of view on the world'
Signe Baumane
Baldvin Z
Life In A Fishbowl (Iceland)
Icelandic director Baldvin Z's second feature interweaves the story of three very different characters struggling with modern life in Reykjavik.
'Life In A Fishbowl is now the ninth-biggest Icelandic film since the beginning of the Icelandic film industry… it's a pleasant surprise'
'I get so much from talking about characters' background stories. With this preparation you see it coming alive on screen'
Baldvin Z
Damian Szifron
Wild Tales (Argentina)
The Cannes Competition comedy has set box-office records in Argentina. Starring Ricardo Darin, Leonardo Sbaraglia and Dario Grandinetti, the film tells six stories, with rage and anger as a main subject.
"We are all conscious that this system is not organised for our benefit. We behave like good citizens, pay our taxes, are law-abiding and buy the products that they sell to us, but at the same time we all feel uncomfortable, as if the ceiling is low or we didn't have oxygen," says Szifron. "This creates a great pressure that reflects in our love life or family life.
'We suffer this lack of time, this extreme difficulty to make money and do things we are not interested in. Facing that reality, a lot of people get depressed and some explode. This is a film about those who explode.
'For the wedding, we see the exigence of getting married and forming a family regularised by law and the obligation for a woman to prove when she's beyond 30 that she has a partner and will be forever happy.'
Damian Szifron
Andrey Zvyagintsev
Leviathan (Russia)
Cannes' best screenplay award winner, Leviathan, is a tale of Vladimir Putin- era Russian corruption set in a remote peninsula on the Barents Sea.
Zvyagintsev said he was initially inspired by the 'killdozer' case in Colorado in 2004 when an auto repair shop owner, who had an ongoing dispute with local authorities — used a modified bulldozer to demolish the town hall and former mayor's house among other buildings.
'I liked this story of a struggle of a small man against the system'
'The original story is about a man with no family, nobody close to him. It's difficult to put this character into context, so Kolia was given this family. In creating these connections, the basic story of the killdozer disappeared, but the seed spread in different directions'
Andrey Zvyagintsev