Director refuses to accept trophies in protest over immigrant issues in Greece.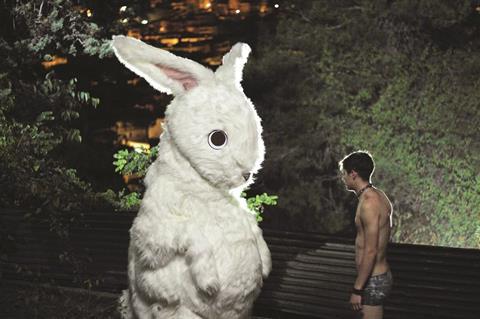 Scroll down for full list of winners
Panos H Koutras' Xenia swept the sixth Hellenic Film Academy Awards on Monday evening (March 30) including the top prizes for best film, best director and best screenplay.
The film, which played in Un Certain Regard at Cannes 2014, was also awarded best editing, best costumes and best supporting actor for Angelos Papadimitriou.
But in an emotionally charged gesture, the director and his team chose not to accept the awards until the left wing Syriza government passed a bill regarding second-generation, referring to more than 100,000 immigrant children born and raised in Greece who are being denied Greek citizenship.
Xenia centres on two teenage boys who cross the entire country in search of their Greek father, after their Albanian mother passes away. They hope he will identify them as sons and secure their citizenship.
Last year's winner, Little England, was Greece's submission in the best foreign language category of this year's Oscars.
At this year's ceremony, Yannis Economides' hit man drama Stratos (To mikro psari) picked up four awards including best actor for Vangelis Mourikis. The film first screened at the 2014 Berlinale.
Yannis Veslemes' Norway - a vampire tale in modern Athens, which bowed at last year's Karlovy Vary – also picked up four awards including best newcomer for the director.
French actress Fanny Ardant received a standing ovation and the HFC honorary award for her career.
Romantic comedy From Love (Apo Erota) by Thodoris Atheridis won the new audience award.
Full list of winners
Best feature film, fiction
Xenia by Panos Koutras
Produced by 100% Synthetic Films, and Wrong Men Prods in co-production with MPM Film (France) and Entre Chien et Loup (Belgium). Producers Eleni Kossyfidou, Alexandra Bousiou and Koutras.
Best feature film, documentary
A Family Affair (Mia oikogeneiaki ypothesi) by Angellki Aristomenopoulou.
Produced by Anemon Productions and Unicorn Films, producers Rea Apostolides, Yuri Averof.
Director
Panos Koutras for Xenia.
Screenplay
Koutras and Panagiotis Evangelides for Xenia.
First time director
Yannis Veslemes for Norway (Norvigia)
Actress
Maria Kallimani in In the House (Sto spiti) by Athanasios Karanikolas.
Actor
Vangelis Mourikis in Stratos (To mikro psari) by Yannis Economides.
Supporting actress
Vicky Papadopoulou in Stratos
Supporting actor
Angelos Papadimitriou in Xenia.
Cinematography
Kostis Gikas for Forever (Gia panta) by Margarita Manda.
Editing
Yorgos Lambrinos for Xenia.
Production design
Yannis Veslemes for Norway.
Costumes
Vassilis Barbarigos for Xenia.
Music score
Babis Papadopoulos for Stratos.
Sound
Dinos Kyttou, William Ed. Franck and Kostas Fylaktidis for Stratos
Make up
Dora Nazou for Norway
Special effects
Roulis Alahouzos, Ionas Katrakazos and Fokionas Xenos-Deepgreensea for Norway.
Short film-
The stroll (I volta) by Stella Kyriakopoulou.
HFA Honorary award
Fanny Ardant