Dir/scr: Pal Sletaune. Norway. 2011. 95mins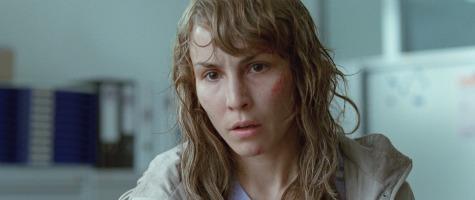 Millennium trilogy star Noomi Rapace is the best thing about Norwegian director Pal Sleutane's new film, a stylistically controlled but ultimately rather derivative psychological thriller that is stronger in its development than in its denouement. A deserved winner of the Best Actress prize at the Rome Film Festival, Rapace holds nothing back in her role as a terrified, over-protective mother on the run with her eight-year old son from his violent father, and her magnetic performance helps to put some flesh on the bones of a minimalist script.
Sletaune is a sensitive director, and Babycall is a stylish film.
Following its peppy Norwegian debut (where it's taken $1.1 million since its early October release), Babycall has sold to the UK (Soda), France (Jour2Fete) and Italy (Nomad). Smart distributors will of course play the Rapace card on the posters, in the trailer and even in decisions on the timing of a theatrical release, to ride the wave of coverage that is certain to be generated by the actress' upcoming appearances in Guy Ritchie's Sherlock Holmes: A Game of Shadows and, a little further down the line, Ridley Scott's Alien prequel Prometheus.
This should be enough to give Babycall a prestige arthouse run in territories that might not otherwise be up for a dour Norwegian thriller, but this is still a limited-run prospect, with no more than middling auxiliary potential.
Rapace plays Anna, a haunted, jittery woman who has just moved with her surprisingly well-adjusted eight-year-old son Anders (Werring) into what we soon guess is a safe-house apartment provided by social services. The near-silent exposition of the first five minutes sets out Anna's predicament with admirable succinctness. She's so traumatised and fearful that she even insists on sleeping with Anders in her bed.
At first her only other human contact is with two social workers; it's from these encounters that we learn that Anna and Anders are fleeing her abusive ex-husband, Anders' father, who used to beat the boy up and even tried to throw him out of the window. However it also becomes clear that Anna herself is under observation by social services.
Forced to let Anders sleep in his own room, Anna invests in a 'babycall' intercom handset so she can make sure he's safe as he sleeps. Her tentative romantic relationship with Helge (Joner), a lonely shop assistant at the electronics store where she bought the babycall, acts as a kind of emotional anchor for a script that veers increasingly into psycho-horror territory as Anna begins to hear the screams of what she believes is another abused child on the babycall, and starts to realise she is seeing things that don't exist.
The film is set in the grim grey outskirts of an unnamed Norwegian city - a setting that recalls the dystopian Scandinavian settings of Let the Right One In or The Bench. Sletaune is a sensitive director, and Babycall is a stylish film - in the way its rapid, see-saw switches between day and night mirror Anna's increasingly unhinged mental state, in the way an almost monochrome palette is interrupted by splashes of aggressive colour (blood on a child's drawing, Helge's orange work shirt). In fact, apart from a certain thinness of plotting, there's not a lot wrong with Babycall until the very end - when we're let down by a clichéd wrap to a story that deserved better.
Production company: 4½Fiksjon AS
International sales: The Match Factory, www.the-match-factory.com
Producer: Turid Overseen
Executive producers: Marius Holst, Karin Julsrud, Hakon Overas, Pal Sleutane
Cinematography: John Andreas Andersen
Editor: Jon Endre Mork
Production designer: Roger Rosenberg
Music: Fernando Velazquez
Main cast: Noomi Rapace, Kristoffer Joner, Vetle Qvenild Werring, Stig Amdam