Dir: Katia Lewkowicz. France 2011. 99mins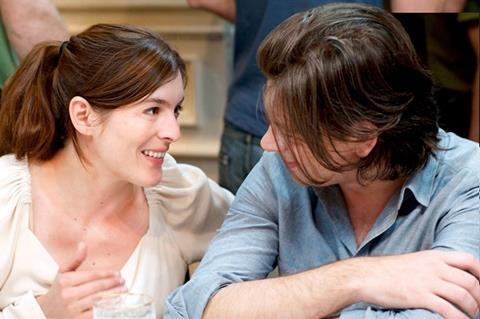 One of the hoariest staples in the romcom book – a bachelor's pre-nuptial angst – gets a brisk and intelligent shake-up in Bachelor Days Are Over (Pourquoi Tu Pleures?), the debut feature by Katia Lewcowicz. The film, which closed Critics Week in Cannes, is a lively and well-acted, if hardly radical, revisiting of familiar French comedy tropes, and marks a strong just-off-mainstream debut by writer-director Lewcowicz, hitherto best known as an actress.
The film sometimes has a routine TV movie unfussiness, but an interesting colour palette gives it some distinction.
The film should make a moderately strong showing on its French release in June, given a solid cast headed by alternative heartthrob Benjamin Biolay, a singer-turned-actor recently seen in horror film The Pack. Abroad, sales will depend on local appetites for a very Gallic spin on familiar territory, but Francophile fests should embrace it as an upmarket audience-pleaser.
The film centres around the pre-marital hesitations of a young Parisian hipster (Biolay) named in the credits only as 'the Groom' – although we also learn that his nickname, retained from childhood, is 'Qui-Qui', while his sister ('the Sister', Davos) is a.k.a. 'Quack-Quack'. Qui-Qui is about to marry fiancée Anna (Donzelli), whose name is tattooed proudly on his arm, but in the run-up to their marriage, Anna has gone AWOL. Meanwhile on his boozy stag night, Qui-Qui embarks on a torrid dalliance with Léa (Adler), a sparky chanteuse and all-round bohemian.
It may be that she's a perfect match for moody slacker Qui-Qui – but then perhaps Anna is too. The film keeps us guessing whether Qui-Qui is really falling out of love with one woman and in love with the other – or whether he's just panicked at the big day looming, what with Anna's large contingent of Israeli uncles arriving in Paris. Meanwhile, Qui-Qui has to contend with the neurosis of his sister, who's helping out while agonising over the care of her eccentric young daughter – and the even more extreme mental state of their mother (Garcia, enjoyably going full blast with the character's self-indulgent twitchiness).
The novelty element spicing up the film's routine premise is the depiction of Anna's family, an eccentric and sprawling Jewish clan, with Lewkowicz no doubt drawing autobiographically on her own French-Israeli background. There's also a gang of Qui-Qui's male buddies, headed by Paco (Eric Lartigau), whose obsessive, bickering attachment to Qui-Qui doesn't quite convince.
The real pleasure of the film is the cheerfully manic contribution of Devos and Garcia, vying with each other for crankiness. Biolay's glum and sometimes rebarbative sulkiness can't quite compete, and makes the self-absorbed Qui-Qui so unlikeable at times that viewers might feel that the French title ("Why are you crying?") ought to supplemented with a corrective slap. As Anna, Valérie Donzelli – whose own feature Declaration of War made a Critics Week splash – is spiky and sparky as the errant Anna.
Shot in Paris, notably around the Belleville area, the film sometimes has a routine TV movie unfussiness, but an interesting colour palette gives it some distinction, Qui-Qui's world is often saturated in a washed-out blue that reflects his neither-here-nor-there emotional state – which subsists right up to the unusually ambivalent ending.
Production companies: Panorama Films, LGM Cinema, Le Pacte
International sales: Le Pacte, www.le-pacte.com
Screenplay: Katia Lewkowicz, Marcia Romano
Producers: Gregory Barrey, Jean-Baptiste Dupont, Jean Labadie
Cinematography: Laurent Brunet
Editor: Célia Lafite Dupont
Production designer: François Renaud Labarthe
Music : Benjamin Biolay, Marc Chaouarain
Main cast: Benjamin Biolay, Emmanuelle Devos, Nicole Garcia, Valérie Donzelli, Sarah Adler