Tracey Ullman will receive BAFTA/LA's inaugural Charlie Chaplin Lifetime Achievement Award For Comedy at an awards ceremony in Los Angeles on May 8 marking the culmination of BritWeek 2009.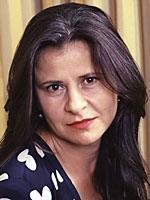 Nigel Lythgoe, BritWeek president and chair of the BAFTA/LA Comedy Festival, now in its second year, called Ullman 'a true representative of British comedy.'

The versatile performer made her early comedy appearances on the UK sketch show A Kick Up the Eighties and Three Of A Kind before launching her American TV career in 1987 with The Tracey Ullman Show.

She went on to produce programmes for HBO including Tracey Takes On… and has appeared in such films as Small Time Crooks, I Love You To Death, Death Becomes Her, and Bullets Over Broadway.

Most recently, Ullman starred in her comedy sketch show Tracey Ullman's State Of The Union for Showtime.