BAFTA crowned Alejandro González Iñárritu's The Revenant in London with wins for Best Film, Best Director and Best Actor.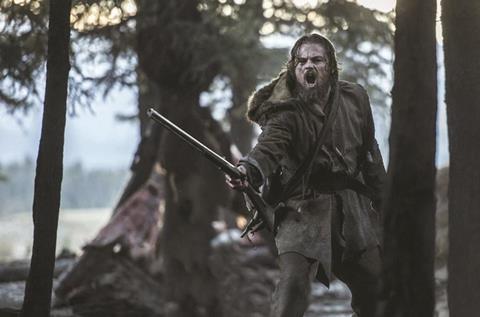 Alejandro González Iñárritu's The Revenant was the big winner at the 69th British Academy Film Awards on Sunday night as the frontier epic converted five of its eight nominations including Best Film, Best Director and Best Actor for Leonardo Di Caprio.
Mexican writer, producer and director Iñárritu, himself nominated in three categories last year for Birdman, praised Leonardo DiCaprio's "commitment" to the film, and that of his crew which he said "made it all possible in very extreme circumstances".
BAFTA voters stuck to the script in the lead actor categories with favourites Brie Larson winning for her portrayal of a young mother held captive in Room and Leonardo DiCaprio converting his fourth BAFTA nomination into a win for his muscular performance in The Revenant, which follows a frontiersman on a fur trading expedition in the 1820s who must fight for survival after being mauled by a bear and left for dead by members of his own hunting team.
The awards were spread out between 14 different features on the night. However, despite leading nominations with an impressive nine nods apiece, Todd Hayne's Carol and Steven Spielberg's Bridge Of Spies were rewarded with only one win between them, Mark Rylance's win for Best Supporting Actor in the latter.
Ridley Scott's sci-fi drama The Martian also left empty-handed after gaining six nominations.
Kate Winslet followed up her Best Supporting Actress win at this season's Golden Globes with the corresponding award at the BAFTAs for her performance in Danny Boyle's Steve Jobs. Winslet's third BAFTA award saw her edge out rivals including Carol's Rooney Mara and The Danish Girl's Alicia Vikander, who last month won at the Screen Actors Guild awards.
Dystopian fantasy Mad Max: Fury Road was another big winner on the night, converting four of its seven nominations, including Best Editing and Best Costume Design. George Miller's fantasy also scored wins for Best Make Up and Production Design.
The Revenant DoP Emmanuel Lubezki won for Best Cinematography – his fourth BAFTA overall and third win in a row. The film also won for Best Sound.
The award for Outstanding British Film went to Brooklyn, John Crowley's transatlantic love story about a young woman caught between a future in New York and her home in Ireland, while as widely anticipated Amy Winehouse documentary Amy triumphed against domestic and international competition to receive the BAFTA for Documentary.
The award for Original Music went to iconic Italian composer Ennio Morricone for his work on The Hateful Eight, marking Morricone's sixth BAFTA win in the category.
Spotlight scored for Best Original Screenplay in a category it was widely tipped to win following a slew of writing prizes in the US, including the Writers Guild award, while the BAFTA for Adapted Screenplay went to The Big Short, its one win from five Bafta nominations.
The award for Special Visual Effects went to Star Wars: The Force Awakens while as generally predicted the BAFTA for Animated Film went to Inside Out, Pixar's tale of a young girl trying to adjust to a new life in the big city.
In the Outstanding British Debut category the dream first feature experience continued for writer-director Naji Abu Nowar and producer Rupert Lloyd as Theeb held off nominees including Alex Garland's sci-fi Ex Machina.
The pair weren't able to continue the run into the Best Film Not In The English Language category, however, as Damián Szifron's aptly named Argentinian hit Wild Tales took home the top prize.
In another anticipated result, the EE Rising Star Award, the only category voted on by the public, was presented to Star Wars: The Force Awakens actor John Boyega.
Later on, Sir Sidney Poitier received this year's Fellowship, the highest accolade that BAFTA can bestow, in recognition of his outstanding career in film. The actor's award was presented to him by Jamie Foxx and his daughter, Sydney Tamiia Poitier, in his Los Angeles home.
Operator won the British Short Film award, while the BAFTA for British Short Animation was presented to Edmond. The special award for Outstanding British Contribution to Cinema was presented to Angels Costumes, the world's longest-established and largest professional costume house, in their 175th year.
Meanwhile, Alan Rickman, Omar Sharif, David Bowie, Wes Craven, Sir Christopher Lee and composer James Horner were among those remembered in a moving in memoriam reel during the ceremony.
The awards were hosted for an eleventh year by Stephen Fry and held at London's Royal Opera House. Earlier in the evening, a group of protesters had gathered outside the event to highlight diversity problems within the industry, an issue explored by Screen last month.
The Revenant's big win at the Baftas sets up an intriguing Oscars showdown in two weeks between Iñárritu's epic, the autumn festival darling Spotlight, late surger The Big Short and plucky awards underdog Mad Max: Fury Road.
The Revenant certainly has the wind in its sails, but last year's Bafta Best Film and Best Director winner Boyhood could not go on to score the same awards in Los Angeles with Iñárritu's Birdman triumphant in both categories.
Adam McKay's financial crisis drama The Big Short stole a march on its rivals in America last month when it won the coveted PGA prize, an award that has converted into a Best Picture Oscar the last eight years in a row.
The Revenant has grossed $26.6m after five weeks for Fox in the UK. Going into the night the studio led all UK distributors with 24 Bafta nominations and come the end of the night it still led the field but with all five of its wins coming from The Revenant.
Universal converted one nomination from 15 while Studiocanal garnered the same number of wins from 13 nominations. Warner Bros' strike rate was boosted by Mad Max: Fury Road, which accounted for all seven of the studio's nominations.