Dir/scr: Ernesto Daranas Serrano. Cuba. 2014. 100mins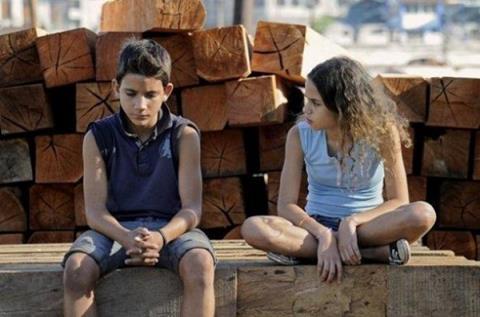 In a film that has taken Cuba by storm and is in the midst of a streak of overseas awards, former documentarian Daranas smoothly pulls together dual journeys that might not otherwise intersect so credibly. An impoverished but colourful barrio in Havana is the setting for this unpredictable melodrama about the refreshingly unsentimental tight rapport between a seventysomething, open-minded grade-school teacher, Carmela (Rodriguez, in a multiple award-winning tour-de-force), and an 11-year-old high-octane, rebellious boy, Chala (non-professional Valdes Freire), a wily, streetwise charmer in her charge.
Reception should be positive, with such pluses as first-rate performances, especially Daranas's brilliant work with children, and an inventive script outweighing a few rough technical edges.
Just enough carefully measured emotion, subtly underlined by Leyva and Galban's piano-and-guitar score, does seep out from this unconventional relationship. That this minimal affect gels neatly with a pace that, like Chala, rarely slows could be a recipe for moving beyond Spanish-speaking audiences into European and North American territories for respectable theatrical play, either mainstream or art-house. Prospects for television are excellent, but most likely only in Spanish-language markets.
Behaviour (Conducta) had its world premiere in February in Havana. It remains a huge popular success in Cuba. After taking the award for best Latin American film in Malaga in March, it had simultaneous North American premieres at the Chicago Latino and Havana New York festivals, garnering the best film prize at the latter. Oddly, the film has until now been submitted only to Spanish-language and Latino-oriented festivals.
After its scheduled screenings in the Cannes market, additional fest exposure is as certain as buzz on the Croisette about the new "breakthrough" film from Cuba that mentions several, until very recently, unmentionables. Reception should be positive, with such pluses as first-rate performances, especially Daranas's brilliant work with children, and an inventive script outweighing a few rough technical edges.
The storyline is deceptively complex. Chala is the son of a single alcoholic mother, Sonia (Cruz), whom he supports by raising and selling carrier pigeons and illegally training fierce animals for dogfights managed by neighbour Ignacio (Gomez), who is most likely his father.
Cinematography (by Perez) works in the service of narrative. Daranas efficiently and masterfully introduces several of the principal characters and hints at what connects them even before the first cut. The camera gracefully follows a speeding Chala from the rooftop where he keeps his birds down into and out of his dirty apartment, then continues back down the stairway, passing his nearly immobile, sloppily intoxicated mother, and out into the bright street, until he hooks up with the patiently waiting Carmela.
The teacher, who was educated before the revolution and spent her formative years during its early, idealistic period, has a flexible worldview that takes into account socio-economic and other variables when accounting for students' behavioural issues. In her playbook, punishment is not a reflexive response.
After Carmela suffers a heart attack, however, dogmatic substitute teacher Marta (Cejas) ships Chala off to a facility for "re-education"—a euphemism for behavioural modification. Once discharged from the hospital, Carmela immediately demands the boy's release, an act that will be used against her when her unbending colleagues of a newer generation work in tandem to send her into forced retirement.
A second piece of "evidence" is Carmela's indifference when Yeni (Junco), a shy, pretty girl, attaches a forbidden picture of the Madonna, a gift from a critically ill student, to a commemorative mural following the boy's untimely death. Carmela protects Yeni for another reason. If Chala's outsider status is a function of his disreputable family and lack of discipline, hers is an accident of geography.
She is a victim of Cuba's ban on "internal immigration" to Havana from eastern cities. Unable to legally change residence, she and her father live in a shack next to the railroad tracks. The other students taunt her with "Palestinian," a pejorative term for migrants from the other end of the island.
Both Chala and Carmela are instinctively drawn to Yeni. In their platonic ménage-a-trois, the calm girl serves as catalyst for her partners' more palpable dramas.
Production companies: MINCULT (Ministerio de Cultura), ICAIC, RTV Comercial
International sales: www.cubacine.cult.cu, internacional@icaic.cu; www.rtvc.icrt.cu, adrianamoya@rtvcomercial.co.cu
Producers: Isabel Prendes, Danilo Leon, Joel Ortega, Adriana Moya
Cinematography: Alejandro Perez
Editor: Pedro Suarez
Production designer: Erick Grass
Music: Juan Antonio Leyva, Magda Rosa Galban
Main cast: Alina Rodriguez, Armando Valdes Freire, Silvia Aguila, Yuliet Cruz, Armando Miguel Gomez, Amaly Junco, Miriel Cejas, Idalmis Garcia, Tomas Cao, Hector Noas