Busan International Film Festival has been under government pressure since 2014.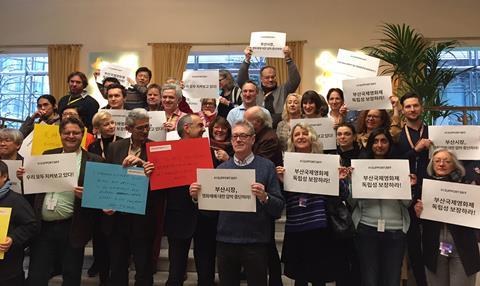 Leading international film industry figures including Venice film festival chief Alberto Barbera, Cannes Critics Week chief Charles Tesson and Toronto's Piers Handling attended the #ISupportBIFF event in Berlin yesterday.
The campaign is raising international support for the beleaguered Busan International Film Festival, which has been under intense government pressure since it screened controversial documentary The Truth Shall Not Sink With Sewol in 2014.
Busan City officials are trying to force BIFF director Lee Yong-kwan to step down.