Digital giants have failed to land Jeff Nichols' Loving and romantic drama Southside With You in Berlin.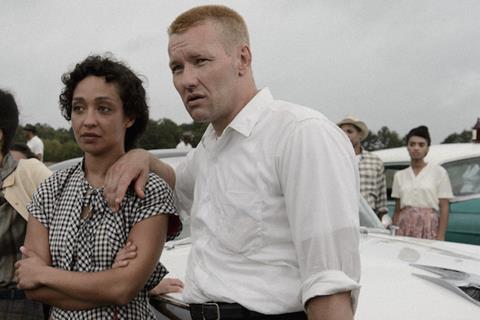 The backlash against deep-pocketed digital players continues apace in Berlin, where both Netflix and Amazon Studios have been rebuffed in their pursuit of coveted titles.
Amazon Studios was one of several buyers in the running for Loving and lost out in the early hours of Saturday to a reported $9m offer for North America and most of the world from the revamped Focus Features.
The interracial marriage drama starring Joel Edgerton and Ruth Negga marks Jeff Nichols' follow-up to his Berlinale competition entry Midnight Special.
On Friday night, Netflix was one of at least six companies in pursuit of Southside With You, the film about the Obamas' first date that ultimately went to Miramax and Roadside Attractions in a $2m North American deal.
The digital titans have lost out on films before. However, in the wake of Fox Searchlight's $17.5m swoop last month on Sundance hit The Birth Of A Nation – when Netflix offered $20m and according to sources was willing to go up to $25m – the Berlin developments take on a deeper resonance.
In the case of Southside With You, Netflix is understood to have made a "fairly aggressive" offer for worldwide rights but the producers wanted to go with the theatrical expertise of Miramax and Roadside, who got Mr. Holmes to $18m at the box office.
"If you go with Netflix you are eliminating any upside on your film, you have zero visibility into your film's performance and they have yet to prove themselves in the awards arena," said one source.