Distributor Weltkino also agree long-term cooperation with France's CG Cinema.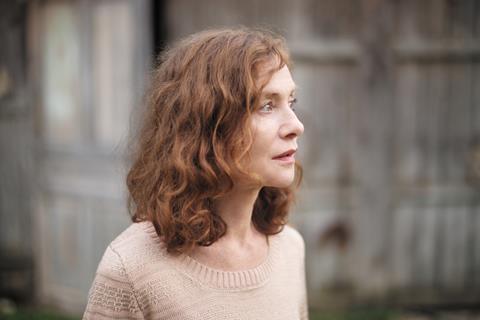 German distributor Weltkino Filmverleih has acquired the rights to Mia Hansen-Løve's Things To Come (L'Avenir), playing in competition at Berlin, and Olivier Assayas' Personal Shopper, starring Kristen Stewart.
Les Films du Losange handles Things To Come, starring Berlinale regular Isabelle Huppertas a philosophy teacher forced out of a rut when her husband leaves her at the same time her demanding mother dies.
Hansen-Love's fifth feature marks a change in generation and pace following her techno-scene inspired Eden.
Things To Come is produced by Charles Gillibert of Paris-based CG Cinema, whose recent credits include the Oscar-nominated Mustang and Clouds Of Sils Maria.
Assayas's English-language Personal Shopper reunites the director with US actress Stewart, having previously made Clouds Of Sils Maria together.
Described as "a ghost story set on the fringes of the fashion world", Stewart plays a personal shopper to the stars with psychic powers that she once shared with a recently deceased twin brother.
Other cast members include Sigrid Bouaziz, Lars Eidinger (who sits on this year's Berlinale international jury), Anders Danielsen Lie, Nora von Waldstätten.
MK2 is handling international sales.
CG Cinema deal
In addition, Michael Koelmel and Dietmar Guentsche of Leipzig distribution outfit Weltkino have secured a long-term cooperation with Gillibert, who produced both titles, of CG Cinema to handle the French company's future productions.
Last year, Weltkino acquired another of CG Cinema's productions, the Oscar-nominated Mustang, which will be released in German cinemas on February 25.