EXCLUSIVE: Vaughan Sivell to follow Mr Calzaghe with new feature doc for Western Edge Pictures.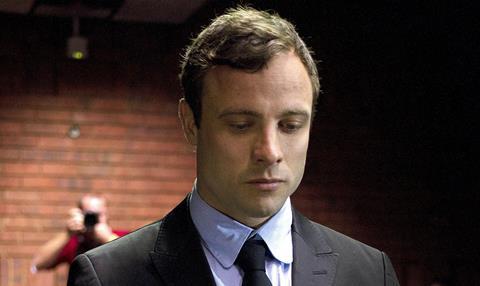 Building on the success of boxing story Mr Calzaghe (sold by Content and with a UK release by eOne), Western Edge Pictures is now producing Pistorius.
Vaughan Sivell, founder of Western Edge and director of Mr Calzaghe, will again direct the new feature documentary, set to be delivered by early 2017.
The film, which will start shooting in March, will explore the tragedy of Reeva Steenkamp's death; alongside a look at South Africa's turbulent recent history. "For us it's the story of South Africa alongside the story of Oscar, it's so cinematic, it's a real once-in-a lifetime project in terms of scale," Sivell said.
As Sivell said, "The appeal ruling starts with the line 'This is a tragedy of Shakespearean scale.' It's fascinating to me that judge was to write that…the story mirrors when Mandela was released, and we saw this nation of reliance and courage, and now there is so much violence and corruption. [Pistorius] self destructs in a way the country of South Africa destructs…There are so many levels to it. It's what makes great films."
Meanwhile, Gennaker Group, the sister financing company which has a first-look deal with Western Edge, has grown its investment fund from $7.25m to $14.5m thanks to new private equity backing. "We are looking for some bigger projects to invest in," Sivell added, noting that they were primarily looking for English-language projects. "We're looking for quality entertainment and entertainment is the keyword."
Western Edge/Gennaker has Toby Fell-Holden's short Balcony in Berlin's Generation strandand Alice Lowe's directorial debut feature Prevenge now in post-production, seeking a sales company in Berlin.