Third edition to take place in French capital on June 8-10.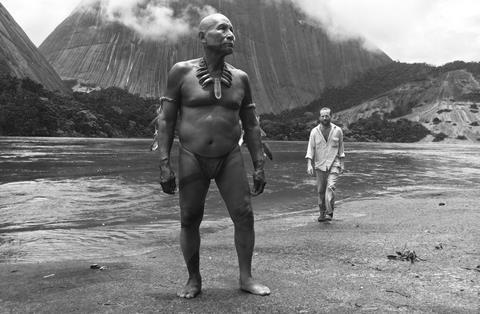 The third edition of the Paris Coproduction Village, aimed at connecting international projects with French and other European partners, will put the spotlight on Colombia this year.
Under the focus, in partnership with Columbian film agency Proimagenes, three Colombian projects will be invited to the co-financing event and there will be a conference on co-producing with the territory.
The timely spotlight comes amid a high-profile 12 months for Columbian cinema at festivals, such as Cannes and more recently the International Film Festival Rotterdam (IFFR), as well as in the foreign language Oscars race, thanks to the nomination of Ciro Guerra's Embrace Of The Serpent [pictured].
A joint initiative between the Les Arcs European Film Festival and Champs Elysées Film Festival, the Paris Co-production Village will take place June 8-10 this year. It is accepting submissions until March 31.
A selection of 15 international projects in development looking for co-producers and partners from France and Europe will be presented during one-to-one meetings with their producers.
The line-up will be announced during the Cannes Film Festival in May.