As it expands into China, Japan and the US, CJ Entertainment's Mike Suh tells Jean Noh about the company's mission to become a global studio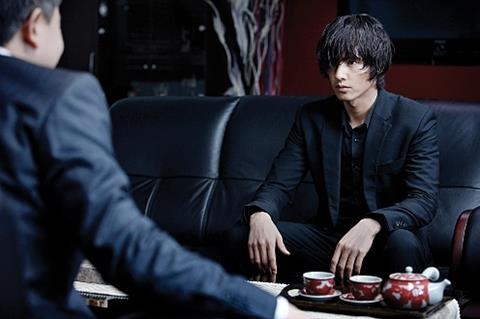 Five years ago, CJ Entertainment decided to expand beyond its borders to become a major Asian studio. It targeted three main markets — China, Japan and the US — and has gone on to forge strategic partnerships in each.
"The Korean market is comparatively mature and its size is limited. For steady growth, we have to expand the market, be more aggressive in how we structure our strategic frameworks, and strengthen relationships," says Mike Suh, CJ's senior vice-president of international film financing and production.
In the US, CJ has signed a development deal with Chris Columbus' 1492 Pictures. It is working on three English-language fantasy action projects: coming-of-age comedy Killer Pizza and book-to-film adaptations Carpe Demon and The Graveyard Book.
"It's exciting to work with CJ and expand our own knowledge of China, Korea and Japan and what audiences here will respond to compared with Hollywood," says Michael Barnathan, who co-heads 1492 with Columbus.
In both China and Japan, CJ wants a presence in both distribution and production. "It's a mission of ours to have a firm base in these two markets, which would put us on equal ground to a Hollywood studio, and to be a gateway between Asia and Hollywood," Suh explains. "The Chinese-speaking market includes mainland China, Taiwan and Singapore, while Japan is one of the top world markets with strong, profitable ancillary rights and plenty of material from manga, anime and publishing that Hollywood also looks to for remake rights."
In June, CJ signed a partnership deal with China's Bona International Film Group (BIFG). "Overseas companies are restricted by regulations and such in China, so we have created a partnership with a major distributor upon mutual trust to co-produce and distribute at least four films a year," says Suh.
Polybona and Distribution Workshop will handle all Chinese-speaking territories for these films while CJ will have rights in Korea, Japan and all further territories. The partners have recently wrapped production on a remake of Icon Productions' What Women Want, starring Gong Li and Andy Lau.
In Japan, CJ has teamed up with T-Joy to create a production and distribution joint venture called CJ Entertainment Japan (CJEJ). Its biggest release so far is Haeundae — under the title Tsunami — on more than 200 screens through Paramount Japan which came out at the end of September. "We started distributing Korean films [in Japan] in June such as Castaway On The Moon, Parallel Life and Secret in limited releases of 20 screens or less," says Suh. "Next year, we plan to start handling Japanese films and foreign films. Fortissimo's [documentary] Jean-Michel Basquiat: The Radiant Child is also planned for release."
CJ also has a library, co-production and first-look deal with Fortissimo Films.

Individual approach
In the rest of the world, CJ is taking a nuanced approach, with film-by-film deals taking preference over joint ventures. "In Europe, Korean films are not looked at so much as 'Asian films' but [on a film-by-film basis] predicated on the film-making talent," suggests Suh. "We've found they track directors and talent they are most interested in and so we plan to expand our export-based market there that way.
"The 'Korean Wave' boom is still to some extent quite alive in Asia, and in Southeast Asia the softer genres seem to work well — talent-based romantic comedies and dramas. Sales have grown, and what we're paying attention to as a new market is TV sales and so we've started going to MIPTV and Mipcom with our animation and TV titles. We're also expanding in the emerging markets of South America and the Middle East."
Suh is bullish about the ongoing international opportunities for Korean films. "Korean-language films have linguistic limitations as global tentpoles but the genres which can cross over seem to be disaster and action films," he says.
"There is the potential for Asian or global tentpole blockbusters. A good example is Haeundae," adds Suh of CJ's 2009 effects-heavy summer blockbuster about a tsunami. "It did well locally and has sold and is being distributed worldwide. From the planning stage it was meant to be accepted easily into whatever territory it went."
CJ Entertainment, Top 10 releases, 2007-10*
Title (origin) release date, admissions
1 Haeundae (Kor) 2009, 11.3 million adms
2 Transformers 2 (US) 2009, 7.33 million adms
3 May 18 (Kor) 2007, 7.31 million adms
4 Transformers (US) 2007, 7.3 million adms
5 The Good, The Bad, The Weird (Kor) 2008, 6.9 million adms
6 Woochi (Kor) 2009, 6.13 million adms
7 The Man From Nowhere (pictured) (Kor) 2010, 6.05 million adms**
8 Kung Fu Panda (US) 2008, 4.6 million adms
9 Public Enemy 3 (Kor) 2008, 4.5 million adms
10 Iron Man (US) 2008, 4.19 million adms
*As of October 4, 2010. **Still on release