Dir: Carles Bosch. Spain. 2010. 106mins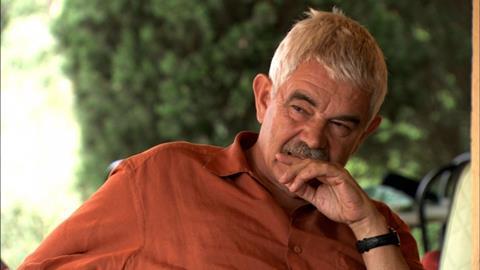 This fascinating and quite compulsive documentary about Alzheimer's Disease is set apart from similar medical documentaries through the sheer charisma and personality of Pasqual Maragall, the former Mayor of Barcelona and President of Catalunya who was diagnosed with the disease in 2007, and who allowed documentary maker Carles Bosch intimate access to his life.
The film pulls no punches.
The film very much has 'TV' written all over it in terms of distribution, but it could well intrigue cable and broadcasters interested in real-life stories, and willing to invest in Maragall's winning personality. It is a little too long – though could easily be trimmed for TV programming slots – and tries too hard to tie elements together, but it is highly watchable all the same.
The film screened out of competition in the official section of the San Sebastian Film Festival.
When first diagnosed with AD, the popular politician Maragall promptly calls a news conference and announces his situation. With the support of his family, friends and colleagues he sets out on a crusade to focus medical and fundraising attention on the disease while also seeking medical advice.
The film pulls no punches as it traces the concerns of his wife Diana Garrigosa and three adult children as they support him in his campaign, but also voice concerns on the changes in him and how his position of wanting freedom naturally also impacts on them and their lives. Then film is at its most moving as Maragall's sheer force of personality drives the campaign along – whether it be him meeting the Barcelona football team or playing soccer with a small child in the street – as his genial attitude and gently tactile behaviour endears him to all, but is slowly eroded by the disease.
Delightful moments include his children disabling his car so he won't drive any more, only for him to find a friendly mechanic who will fix it within hours; sitting listening to classical music in his study, surrounded by photographs of his family, or a trip to New York where he charms his way into the apartment he and his young family used to live in many years before.
The Maragall story is intercut with doctors and experts discussing AD and how it might be combated, and a series of scenes of other AD sufferers around the world – in the US, India and Holland – talking to their doctors. The words 'bicycle, spoon, apple' are simply words that the doctors might ask an AD sufferer (the words change from doctor to country) to try and remember, to test their powers of recall.
Production company: Cromosoma SA, Televisio de Catalunya, Television Espanola, XTVL
International sales: Cromosoma SA
Producer: Oriol Ivern
Cinematography: Carles Mestres
Music: Josep Sanou
With: Pasqual Maragall, Diana Garrigosa, Teresa Gomez