Port Of Call wins best feature; Turbo Kid team take Best Director.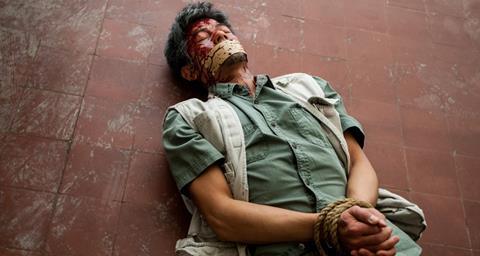 Scroll down for full list
At the 19th Bucheon International Fantastic Film Festival (BiFan), Philip Yung's Hong Kong crime-thriller Port Of Call scooped the Bucheon Choice: Feature Award along with Best Actress for Jessie Li and a Special Mention for actor Michael Ning.
Starring Aaron Kwok and shot by Christopher Doyle, Port Of Call previously closed the Hong Kong fest and opened the New York Asian Film Festival (NYAFF).
The Bucheon Choice feature competition jury, made up of filmmaker Alexandre O. Philippe, actress Lee Jung Hyun, producer Pablo Guisa Koestinger, critic Richard Kuipers and director Kim Tae Kyun, announced they were unanimous in their decision to award the top prize to Port Of Call, citing its "sharp commentary on disaffected youth and contemporary Chinese society, and its examination of a shocking crime and its disturbing psychological components."
The jury gave the Jury's Choice Award to director Han Jun-hee's Coin Locker Girl, which had its world premiere in Cannes Critics' Week and closed NYAFF. Star Kim Go-eun also won a Special Mention for her performance in the thriller.
Philippe, on behalf of the jury, said: "For its precision and power in telling the story of two complex female characters and its compelling portrayal of life, death and family ties on the outer fringes of society we are very pleased to award the Jury's Choice Award to the outstanding Korean film Coin Locker Girl, directed by Han Jun-hee."
The Bucheon Choice: Feature competition's Best Director Award went to Francois Simard, Anouk Whissell and Yoann-Karl Whissell for their work on the coming-of-age sci-fi 'bicycle version of Mad Max', Turbo Kid.
The largest genre fest in Asia, BiFan presented its awards tonight (July 24) and has two more days of encore and special screenings ahead.
Full awards list
Bucheon Choice: Feature
Best of Bucheon
Port of Call (Hong Kong) dir. Philip Yung
Best Director
Turbo Kid (New Zealand/Canada) dir. Francois Simard, Anouk Whissell, Yoann-Karl Whissell
Best Actor
Chino Darin - Death in Buenos Aires (Argentina) dir. Natalia Meta
Special Mention - Actor
Michael Ning - Port of Call (Hong Kong) dir. Philip Yung
Best Actress
Jessie Li - Port of Call (Hong Kong) Philip Yung
Special Mention - Actress
Kim Go-eun - Coin Locker Girl (Korea) Han Jun-hee
Jury's Choice
Coin Locker Girl (Korea) Han Jun-hee
NH Nonghyup Citizen's Choice
The Master Plan (Directed by Alain Darborg)
Bucheon Choice: Short
Best Short Film
Reunion(Finland) dir. Iddo Soskolne, Janne Reinikainen
Jury's Choice for Short Film
A Love Story (New Zealand) Steven Baker
Jury's Choice Special Mention for Short Film
The Fisherman (Spain) Alejandro Suarez Lozano
Best Korean Short Film
The Scoundrels (Korea) Ahn Seung-hyuk
Citizen's Choice for Short Film
Sweet Family (Korea) Park Joong Ha
European Fantastic Film Festival Federation (EFFFF) Asian Award
EFFFF Asian Award
Assassination Classroom (Japan) Hasumi Eiichiro
EFFFF Special Mention
Bombay Velvet (India) Anurag Kashyap
Netpac Award
100 Yen Love (Japan) dir. Take Masaharu
LG HiEntech Award
Boy from Wonderland (Korea) Huh Eun Hee