Lou Ye's Blind Massage won best film at the Asian Film Awards in Macau on Tuesday night, while Ann Hui won best director for The Golden Era.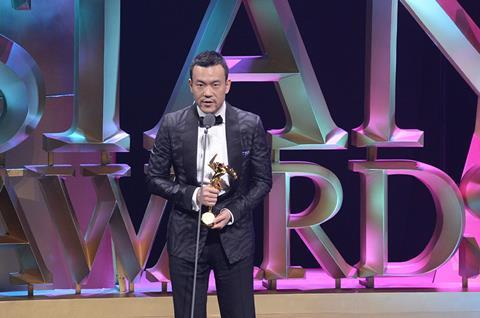 Hui's biopic of writer Xiao Hong also picked up best supporting actor for Wang Zhiwen's performance, while Blind Massage also won best cinematography for the work of Zeng Jian.
Liao Fan (pictured at left) was awarded best actor for Diao Yinan's Black Coal, Thin Ice, which also won best screenwriter for Diao's script.
Best actress went to Korea's Bae Doo-na (pictured at right) for A Girl At My Door, while Japan's Ikewaki Chizuru won best supporting actress for The Light Shines Only There. The best newcomer went to Zhang Huiwen for her role in Zhang Yimou's Coming Home.
Jiang Wen's Gone With The Bullets was a multiple winner in the technical categories, picking up best VFX (Rick Sander and Christoph Zollinger), best production design (Liu Qing) and best costume design (William Chang Suk-ping).
Best music went to Mikey McCleary for Indian drama Magarita, With A Straw. The award was accepted by the film's lead actress, Kalki Koechlin, herself a nominee for her performance as a woman with cerebral palsy.
Gareth Evans won best editor for Indonesian action film The Raid 2: Berandal, which he also directed.
Veteran Korean film-maker Im Kwon-taek was given one of the biggest cheers of the night when he was presented with the Lifetime Achievement award. Japanese actress Miki Nakatani was presented with the Excellence In Asia Cinema Award.
Celebrity presenters included Jermaine Jackson; Hong Kong star Aaron Kwok, who was also on the jury; best actress nominees Rie Miyazawa and Bae Doo-na; and K-pop band Infinite, who also performed.
The ceremony was held at the Venetian Theatre at the Venetian Casino and Hotel in Macau. This year marked the second time that the awards were organised jointly by the Hong Kong, Busan and Tokyo film festivals through the Asian Film Awards (AFA) Academy.
The AFA Academy is now embarking on a year-round programme of talent development and other events.