Broad Green Pictures has issued its latest trailer for the upcoming Bill Bryson adaptation starring the venerable pair of Robert Redford and Nick Nolte.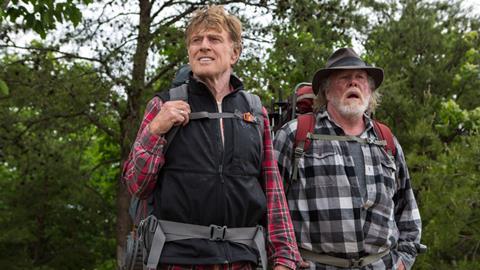 A Walk In The Woods stars Redford as Bryson and Nolte as an old school pal who joins the travel writer on the notorious Appalachian Trail.
There are bears, there are water crossings, there is a slightly nonchalant Emma Thompson and an always-grinning Mary Steenburgen.
Ken kwapis directs the film, which will open wide on September 2.