The Black Power Mixtape director talks about his latest and future projects.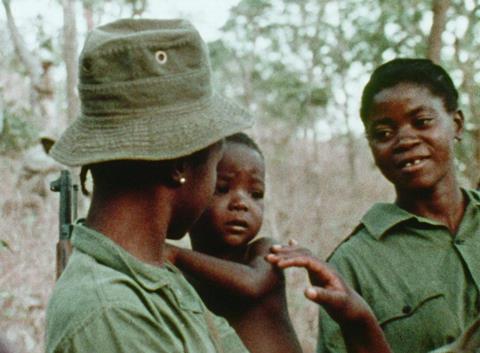 Göran Hugo Olsson has toured the festival circuit with critically acclaimed Concerning Violence, which details the struggles Africans faced during decolonization.
Due for release in Swedish cinemas this Friday [August 15] - with a roll-out to 16 additional territories in the autumn - the filmmaker revealed at Way Out West that despite the success of Concerning Violence, and his work on new television series Fonko, about the rise of contemporary African music (featuring narration by Neneh Cherry), he is not solely focusing on issues around a specific race.
"It's just the way things have evolved. If you direct a film like Black Power Mixtape and then read Frantz Fanon's The Wretched of the Earth, it's a natural progression (to direct Concerning Violence). First and foremost, I want to entertain audiences from the first frame to the last frame," said Olsson.
His passion for political issues started when he was a teenager growing up during the time of apartheid. So impassioned in helping the ANC, he recalls raising $1000 in cash, and taking the money directly to the local bank manager for a deposit into the organisation's bank account.
Inspired by experimental artists Laurie Anderson and Derek Jarman, he began making creative documentaries in the early 90s with films like Fuck You Very Much about controversial Swedish music star Leila K, followed by Am I Black Enough For You, chronicling soul music during the American civil rights movement.
He has since started Swedish-based production company Story Films which thinks of documentary as a process rather than one form of story-telling.
"It could be teaching, radio, books, film, commercials, animation, live theatre. Story uses documentary as a vehicle, as a tool. There is a relationship with a subject – and then you can develop it by a variety of methods."
Aside from film, Olsson has directed shows such as a live performance of Black Power Mixtape in Cape Town's Pan African Space Station, which included improvising images with sound.
"I try to continue reinventing, to keep trying different forms of storytelling. And luckily in Scandinavia, there is great support and funding for this medium. Globalisation is also helping to spread these important messages."
Pondering his next step he refers to Andy Warhol's 1966 classic Chelsea Girls, which took multi-layering and split screens to a new level.
"I am into experimenting with sound, image, text and music, and seeing how you can fuse these four elements; playing with the synchronisation a bit," says Olsson.
He also mentions a top secret American project that he can't freely discuss, but hints that it's a hybrid documentary focusing on despair and angst.
"Bringing Lauryn Hill back for a stage performance of Black Power Mixtape," is another possibility he mentions. "I am not a fine arts director as such, but it could be very interesting."