Dominic Cooper and Anamaria Marinca are among stars to have appeared in shorts shot in London this year.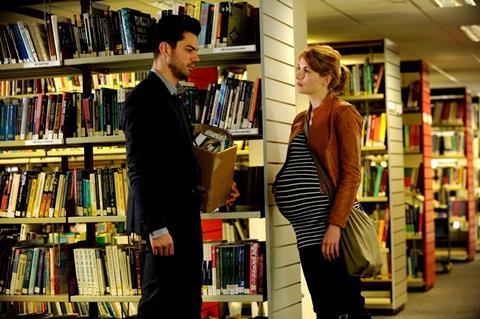 Pre-Cannes mania, I was invited to a screening of Hello Carter, an exciting new short from fledgling director Anthony Wilcox (recently signed up by Independent) which screened in the Cannes Short Film Corner last week.
Dominic Cooper stars as the recently sacked and interminably single Carter who spies his beautiful ex-girlfriend through a library bookshelf only to discover seconds later that she is nine months pregnant. And about to go into labour.
The impressive sophomore short also features Jodie Whittaker, Ruth Negga and Antonia Campbell-Hughes.
Wilcox, a former AD who has worked with Michael Winterbottom, Lars von Trier, Terence Davies and Jane Campion, corralled an impressive team for his second short, including cinematographer Andrew Dunn (Precious, The Madness Of King George) and composer/producer Melissa Parmenter (The Trip, The Killer Inside Me). The packed cinema really enjoyed the assured second film, which was amusing and thoughtful in equal measure. Wlcox is currently working on a feature based on the same content. Watch this space.
Stars are clearly warming to their shorts in the UK, with another hot one wrapping in London last week.
Lauded Romanian actress Anamaria Marinca, star of 2007 Palm d'Or winner 4 months, 3 weeks, 2 days, plays opposite Sam Hazeldine in Ouroboros, Mathew Hammet Knott's debut which explores a one-day relationship through split narratives. Farhana Bhula produces and Adam Etherington (Who's Afraid Of The Water Sprite) is on board as DoP.
Featuring reptiles, kaleidoscopic light shows and enigmatic tattoos, the end result will be worth checking out.