Cannes got off to a glamourous start with a Puss In Boots photo call attended by Antonio Banderas and Salma Hayek.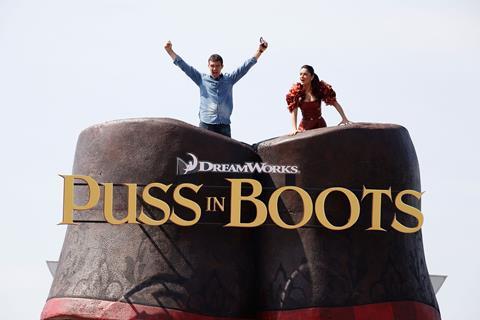 Antonio Banderas and Salma Hayek were on sparkling form as they presented the first footage from Dreamworks latest 3D animation Puss & Boots here in Cannes.
Asked by one brave journalist how difficult it was to age in Hollywood, Hayek joked "we wouldn't know about that, we will have to get back to you". Banderas turned to his co-star and said "you are like a fine wine, the time goes by and you just get better baby."
The Shrek spin-off, which is directed by Chris Miller, features a hilarious "dance off" scene, a la Zoolander. We can't wait to see the whole thing.