Dirs: Rakeysh Omprakash Mehra, Jeff Zimbalist. India. 2011, 100mins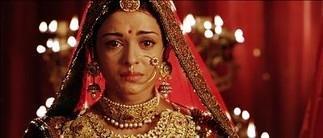 Bollywood: The Greatest Love Story Ever is indeed a love story, but a very personal one in which the audience is in turn dazzled, entranced and puzzled, but always left on the outside. It's a monumental piece of editing and sound work, a true labour of love, but the viewer often struggles to join its dizzying dance with this entrancing industry.
This documentary aims for the heart and impresses the eye and ear but ultimately it just scratches the surface.
Directors Mehra (Rang de Basanti) and Zimbalist (The Two Escobars) alongside producers Shekhar Kapur and Ronnie Screwvala have assembled a musical tribute which integrates Bollywood with the life of India since Independence; it's an impressionistic look at the country's love affair with its industry which is beautifully scored and cut but best appreciated as an artistic essay, suitable for festival exposure - particularly in the Middle East.
Bollywood: The Greatest Love Story Ever Told will struggle to find an audience amongst the uninitiated, however, which makes it feel like something of a missed opportunity. Even aficionados will struggle to identify the hundreds of works that appear here, out of chronological order and without identification, even in the credit sequence. And Bollywood is ill served by a decision to cut real-life historical images (Union Carbide, the assassination of Indira Ghandi) in with filmed drama to underscore some sort of point about Bollywood and India's political life that is poorly argued, if at all.
Apart from a brief interlude at the outset in which some residents of Mumbai (Bombay) talk about their passion ("Bollywood is life, man"), the film consists of songs, clips, dialogue and some brief newsreel footage for the first hour.
Although the news clips move from Independence to Partition, the footage itself is not chronological, but loosely thematically arranged (a line of dialogue, "women are born to be sacrificed to men" leads to a montage of wedding sequences and couples in exotic locales, for example). There's a sequence of rain shots, which is exquisite, and another in which women cover their faces: beautiful. A montage of Amitabh Bachchan and Sharukh Khan close-ups is a treat.
However, time moves on, 100 minutes of it, and the fun of spotting the films you might know or the songs you perhaps recognise begins to be replaced with a yearning for something more substantial to hang it all on. It may run to four hours, but your typical Bollywood extravaganza tends to have a plot, formulaic though it may be.
When Bollywood's talking heads finally arrive, they're frustratingly brief and banal: Aishwarya Rai Bachchan likens the films to a thali, with "a little bit of everything"; Dev Anand says you must have music in a Bollywood film; Madhuri Dixit says she likes the traditional ones best.
Frustratingly, Bollywood approaches the issue of how India's film "gods" are revered and actually deified in final sequences that start to pack an emotional punch. India's love story with Bollywood is indeed a great story; in size and scope. This documentary aims for the heart and impresses the eye and ear but ultimately it just scratches the surface.


Production companies: Shekhar Films UTV
International sales: Wild Bunch, www.wildbunch.biz
Producers: Shekhar Kapur, Ronnie Screwvala
Executive producer: Neha Kaul
Editor: Jeff Zimbalist
Cinematography: Tapan Basu
Consulting cinematography: Ashok Mehta
With: Shammi Kapoor, Shekhar Kapur, Dev Anand, Madhuri Dixit, Aishwarya Rai Bachchan, Saroj Khan, Amitabh Bachchan