EXCLUSIVE: While not quite scaling the heights of the record 2015 cycle, admissions in the fourth largest Latin American film market reached 50.5m last year.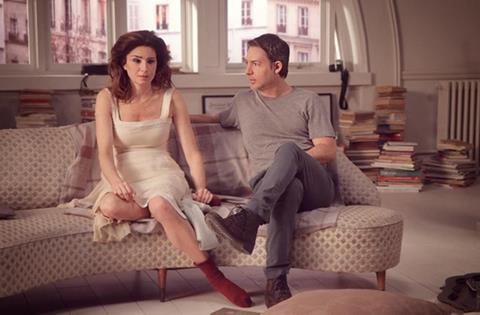 Despite a 2.5% drop against 2015's record level of 52.1m, ticket sales in 2016 reached 26.19m in the first half of the year, marking a 4.7% year-on-year rise and the highest level in three decades.
In local terms the story was very bright. "This was a first semester [half] of 2016 to remember, undoubtedly, because the star was Argentinian cinema," said Argentinian box office analyst Gabriel Giandinoto, who added a record 4,216,000 tickets were sold representing 16.09% market share.
On average an individual went to the cinema 0.87 times last year, compared to 0.84 in 2015, while the average cost of a ticket was $A 80.5 or roughly USD $5.
Giandinoto compiled the information using data from Ultracine and Argentinian film institute INCAA.
Box office for all films released in 2016 climbed to $246m. While this number is ostensibly the highest ever reported, inflation of roughly 40% in Argentina last year takes it below the 2015 level of $234m in real terms.
Studio rankings
Disney was the top distributor and released five of the top ten films of the year, including the number one release Finding Dory, which generated a fraction over 3m admissions.
Disney released the top Argentinian film of 2016, Patagonik's I Married A Dumbass (Me Casé Con Un Boludo), which ranked fourth overall on 2.02m admissions and scored the eighth highest all-time admissions level for an Argentinian film.
Fox's Ice Age 5 was the second biggest release of the year on 2.61m admissions and Universal's The Secret Life Of Pets ranked third on 2.44m admissions.
Warner Bros was the second best Hollywood studio overall. The Conjuring 2 (sixth, 1.796m), Batman v Superman: Dawn Of Justice (ninth, 1.374m), and Suicide Squad (tenth, 1.237m) all made it into the top ten.
Argentinian releases
Disney dominated local distribution in a record year for the studio with all of the top five and eight of the top ten local releases.
Trailing I Married A Dumbass in the top five were Gilda (941.8k), The Red Thread (El Hilo Rojo, 702.5k), El Ciudadano Ilustre (The Distinguished Citizen, 651.4k), and Inseparables (Intouchables, 361k).
Gilda and The Red Thread were directed by women –Lorena Munoz and Daniela Goggi, respectively.
Fox released the number six title To Steal From A Thief (100 Años De Perdon, 359k) and Warner Bros distributed the number nine title At The End Of The Tunnel (Al Fin Del Túnel, 277k).
There were 170 Argentinian films released in 2016 – an average of three new releases a week – marking a fractional drop against 2015 that generated 7.28m admissions and represented 14.5% market share of all films released.
Argentinian films grossed $3.95m in 2016 and produced 7.275m admissions. Both numbers were a little bit down against 2015. Hollywood films generated 43.2m admissions and roughly 80% of total admissions in the country.
Growth in exhibition
There was growth in the exhibition sector as 16 multiplexes launched, most of them outside Buenos Aires. Argentinian technology company LUMMA equipped two theatres screens with its 4D suite.
There are currently 905 screens and 286 multiplexes across the country, of which 36 theatres and 339 screens are owned by international exhibitors.
Cinemark is the leading exhibitor in Argentina with 35% market share of ticket sales. The company operates 21 complexes and 184 screens including those by subsidiary Hoyts.
Argentinian National Film Board INCAA enjoys a strong presence in the promotion of local cinema and supports Argentinian cinema through Espacios INCAA, whereby more than 60 screens across the country carry local titles at $A 10.5 (roughly USD 0.5) a ticket.
TOP TEN RELEASES IN ARGENTINA, 2016 (BY ADMISSIONS)
1 Finding Dory (Disney) 3,004,775
2 Ice Age 5 (Fox) 2,607,491
3 The Secret Life Of Pets (Universal) 2,444,589
4 Me Casé Con Un Boludo (I Married A Dumbass) (Disney) 2,025,824
5 Zootopia (Disney) 1,833,023
6 The Conjuring 2 (Warner Bros) 1,795,984
7The Jungle Book (Disney) 1,700,848
8 Captain America: Civil War (Disney) 1,547,709
9 Batman vs Superman: Dawn Of Justice (Warner Bros) 1,373,943
10 Suicide Squad (Warner Bros) 1,237,043.
Sources: Ultracine, INCAA
TOP TEN ARGENTINIAN RELEASES OF 2016 (BY ADMISSIONS)
1 Me Casé Con Un Boludo (I Married A Dumbass) (Disney) 2,025,824
2 Gilda (Disney) 941,795
3 The Red Thread (El Hilo Rojo) (Disney) 702.461
4 The Distinguished Citizen (El Ciudadano Ilustre) (Disney) 651,433
5Intouchables (Inseparables) Disney 360,682
6 100 Años De Perdon (To Steal From A Thief) (Fox) 358,533
7 Permitidos (That's Not Cheating) (Disney) 303,319
8 Koblic (Disney) 354,662
9 At The End Of Tunnel (Al Final Del Túnel) (Warner Bros) 277,089
10 A Night of Love (Una Noche De Amor) (Disney) 219,841.
Sources: Ultracine, INCAA