UPDATE NOV 23: The Hunger Games: Catching Fire raced to an estimated $70.5m in North America by the end of Friday including Thursday's $25.3m to combine with $32m from the first wave of international opening days for a global haul of at least $102.5m.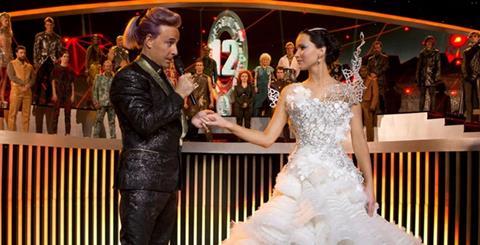 Major releases this weekend include the UK, Australia, Germany, Spain, China, South Korea, Russia, Mexico and Scandinavia. The film scored $2.4m on its opening day in Brazil last weekend.
Meanwhile, Marvel Studios' Thor: The Dark World has reached $504.2m through Disney and $352.2m internationally.
Gravity has raced to $293.6m through Warner Bros Pictures International including a $13.2m three-day haul from 5,854 screens in China.
The space adventure scored a record opening day of $4.7m (Rmb 29m) on Tuesday November 19.