The studio hierarchy announced on Wednesday that it has achieved its biggest year ever on $5.851bn with two tentpoles still to come.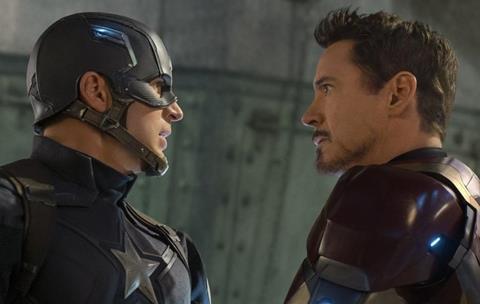 The revenue mark overtook Disney's previous best of $5.843bn set in 2015 and cues up the studio for a sensational final two months, with much of Doctor Strange still to play and Moana and Rogue One: A Star Wars Story waiting in the wings.
Doctor Strange opened last weekend on $87.7m internationally and currently stands at $110.1m ahead of this week's launch in North America.
Walt Disney Animation Studios' Moana opens on November 23 and Lucasfilm's Rogue One: A Star Wars Story debuts on December 16.
"For the second year in a row, The Walt Disney Studios has reached a new high at the box office thanks to an absolutely stellar collection of releases from Disney, Disney Animation, Pixar, Marvel, and Lucasfilm," said The Walt Disney Studios chairman Alan Horn.

"This success is a testament to the refined talent and innovative work the entire studio team puts into making these world-class cinematic experiences."
This year Disney became the fastest studio to reach $2bn in North America (July 16), $3bn internationally (July 6), and $5bn worldwide (July 10).
2016 already stands at the studio's best year internationally and the tally has reached $3.697bn through November 1 and $2.278bn in North America.
As things stand Disney holds the top four global, top three international and top two North American releasse of the year-to-date.
Captain America: Civil War is the top film of the year internationally on $744.7m and globally on $1.15bn, while Finding Dory ranks as the number one North American release on $485.7m.