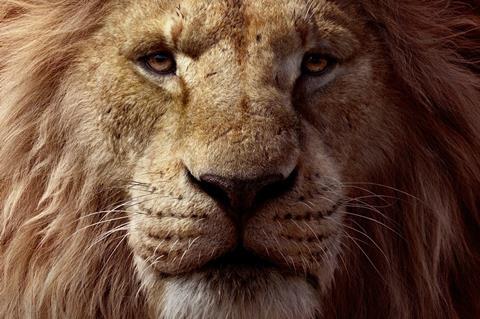 JULY 29 UPDATE: Underlining an unparallelled run of box office dominance in 2019, The Walt Disney Studios has established a $7.67bn all-time industry global record after seven months and remains on track for a $10bn-plus year.
WALT DISNEY STUDIOS MOTION PICTURES INTERNATIONAL
UPDATED: In the week that Aladdin crossed $1bn worldwide and with The Lion King poised to accomplish the feat by next weekend if not before, Disney beat its own previous best industry mark of $7.61bn worldwide in a calendar year established in 2016, and has also become the first studio to cross $5bn internationally in a calendar year to stand at $5.09bn.
What will discourage rival studios further is that, with five months of the year to go, Disney still has Frozen 2 and Star Wars: The Rise Of Skywalker to come.
The Lion King fuelled the weekend with a $218.3m global haul for The Lion King, which has reached $968.6m. It added $147.5m for $616.7m internationally, and $76.6m in North America, where it stands at $351.9m. China remains the lead market on $114.8m so far, followed by the UK on $45.9m, Brazil on $42.1m, France on $40.6m, and Mexico on $37.1m.
Pixar's Toy Story 4 has grossed an estimated $918.5m globally as international markets contributed a confirmed $19.9m for $522.9m, and North America generated approximately $9.9m for $395.6m. The film ranks as the third highest animated feature of all time in the UK on $65.1m. Mexico is the highest-grossing market so far on $70.8m. Aladdin brought in a further $10m for approximately $1.0097bn worldwide, and the live-action fantasy adventure grossed $7.6m from international markets to stand at $664.5m.
CHINA UPDATE
Yang Yu's Chinese animation fantasy Ne Zha grossed $83.1m as the early global running total climbed to $92.3m. The story is based on folklore about a teenage anti-authority figure and according to local reports is as well known as the Monkey King.
SONY PICTURES RELEASING INTERNATIONAL
UPDATED: Spider-Man: Far From Home delivered a momentous week for Sony after it crossed $1bn worldwide and currently stands at $1.03bn. The superhero epic – the first in the Spider-Man franchise to cross the milestone – brought in an additional $21.9m from 67 international markets at the weekend to reach $693.3m, with the $700m target mere days away. It is by far the highest-grossing international performer in the series in nominal terms, unadjusted for inflation and historic currency exchange rates.
Leading the way for Spidey is China on $204.7m, South Korea on $57.9m, the UK on $38.3m, Mexico on $30.7m, and Japan on $26.4m. Brazil follows on $26.2m, Australia on $24.5m, France on $21.1m, Russia on $20.9m, and Indonesia on $17m.
UNIVERSAL PICTURES INTERNATIONAL
UPDATED: Illumination Entertainment's The Secret Life Of Pets 2 climbed to $179m following a $7.9m weekend, and stands at $332.7m worldwide, well behind its predecessor, which finished on $507.1m from international, and $875.5m globally. The animation debuted in Japan on $2.6m in fifth place, and has grossed $22m in China after four weekends, $14.7m in Germany after five, and $12.6m in Australia after six. It opens in South Korea and France this week.
Danny Boyle's fantasy rom-com Yesterday from Working Title added $3.8m for $46.5m, and $110m worldwide. Unsurprisingly, the UK has been the major contributor on $13.7m after five sessions. Australia has generated $8.5m after the same period, Spain $3.7m after four, and Germany $3.7m after three.
WARNER BROS PICTURES INTERNATIONAL
UPDATED: Annabelle Comes Home used a $4.5m haul from 78 markets to climb to $138.5m, and $208.3m worldwide. The horror has produced $6.2m from the UK, $5.6m from France, and $4.3m from each of Spain, Malaysia, and Colombia all after three sessions. It stands at $4.1m from Germany after four. Mexico is the lead market on $16.4m, then Indonesia on $8.9m, and Brazil on $6.8m.
PARAMOUNT PICTURES INTERNATIONAL
Alligator thriller Crawl grossed a further $3.4m from 30 markets including nine new markets as the tally slithered to an early $14.4m. It opened in France at number four on $1.3m, and Argentina at number five on $211,000. The gators are a hit in Malaysia, which has generated $2.9m after three weekends, and have snapped up $1.4m in UAE, and $930,000 in Australia after three. Crawl opens next in Mexico on August 9, and arrives in the UK on August 23. Rocketman has amassed $89.7m and ventures into its final market of Japan on August 23.