The company has swept past the milestone in its second fastest time behind 2010 when Avatar was king of the world.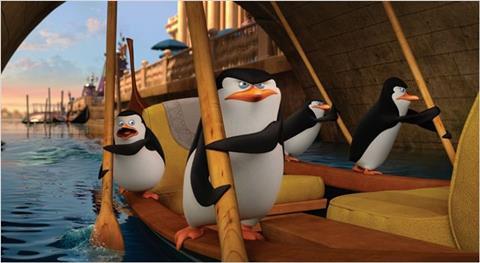 Fox International executives said the company reached the landmark on April 4, the 15th time it has done so and the 12th consecutive year.
The speed record remains firmly rooted in 2010 when, with Avatar carrying over from its late 2009 release, the company crossed the mark on January 30.
Key drivers for the year-to-date include DreamWorks Animation's Pengiuns Of Madagascar (pictured) on $288.9m, Night At The Museum: Secret Of The Tomb on $246.6m, Taken 3 on more than $238m and The Second Best Exotic Marigold Hotel on $43.2m.
Latest results put DreamWorks Animation's Home on $84.6m following a $20.1m weekend and Kingsman: The Secret Service on $247.2m following $18.9m.