The summer season arrives this weekend with 20th Century Fox's global release of X-Men Origins: Wolverine, which has one week to establish itself before PPI/Paramount launches Star Trek across the world the following weekend.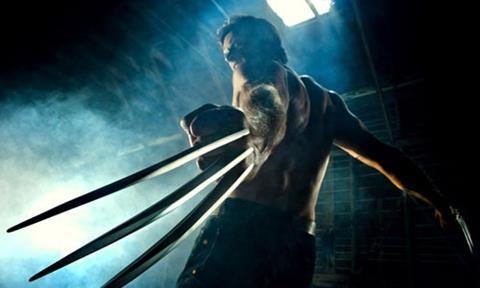 Fox International has orchestrated a massive day-and-date release in 101 markets that encompasses more than 9,000 overseas prints to complement the super-wide North American launch in more than 4,000 theatres.
The distributor plans to announce the total international estimate at the weekend and declined to reveal first-day results from the April 29 debuts in Australia, France, Greece, Hong Kong, Italy, Singapore, South Korea, Switzerland and Taiwan.
Highlights are also expected to come from Germany, Russia, Brazil, New Zealand and Argentina on April 30, as well as the UK, Spain, Sweden and Austria on May 1 and China on May 3.
"This is a big blockbuster film and part of the strategy was predicated on the fact that we wanted to beat the pirates," Fox International co-head Paul Hanneman said, adding that the online leak of X-Men Origins: Wolverine at the beginning of April did not appear to have impacted on global appetite for the release judging from strong tracking figures.
This is a high-stakes summer for Fox International, which is releasing three films day-and-date. "We have this portfolio of films that are coming out one after the other, so it makes sense for us to go out day-and-date on all three," Hanneman said.
Night At The Museum: Battle of The Smithsonian will open in the third week of May and Ice Age: Dawn Of The Dinosaurs is scheduled to release over the July The Fourth weekend.
Like other distributors, Fox International has held back X-Men Origins: Wolverine in Mexico due to the swine flu outbreak and Hanneman said the launch could go ahead later in May depending on the situation. Schools and other public services in the country have been shut down until May 6.
Regarding Fox International's other releases, latest figures put 12 Rounds on $3.5m, Bride Wars on $56m, Dragonball: Evolution on $46.9m and Marley & Me on $98.3m.
Universal's erstwhile international box office champion Fast & Furious has amassed just over $175m through UPI, while the political thriller State Of Play on an early $6.9m gets a big push with nine launches including Italy and South Korea on April 30, followed by most of Scandinavia on May 1.
Family release Coraline has grossed $8.6m to date and lands in five territories this weekend including Russia and Hong Kong on April 30. Crime caper Duplicity on $26.9m launches in nine, among them Germany, German-speaking Switzerland and Austria on April 30, while drama The Boat That Rocked has grossed $15.1m and docks in four including French-speaking Switzerland on April 29.
The Mexico-US drama Sin Nombre was scheduled to open in Mexico on April 30 and has been postponed.
Clint Eastwood's redemption song Gran Torino has reached $101.9m after a highly impressive run through Warner Bros Pictures International and remains active in Japan.
PPI is lying low this weekend before it launches Star Trek in French-speaking Europe on May 6 and opens horror remake The Uninvited in Russia. DreamWorks Animation's Monsters Vs Aliens stands at $145.6m.
Walt Disney Studios Motion Pictures International's tween release Hannah Montana The Movie is in the early stages of release and launches in Italy on April 30, followed by the UK, South Africa, Norway and Sweden on May 1.
Family adventure Race To Witch Mountain has reached $30.4m and opens in Poland on May 1, while the animated family film Beverly Hills Chihuahua on $51.5m opens in Germany and Austria on April 30 followed by Japan on May 2.
New Line International's high school comedy 17 Again opens in Spain, Hong Kong and Taiwan on April 30 and stands at $29.4m. Summit International's sci-fi thriller Knowing has amassed $67m.
Sony Pictures Releasing International is not reporting this weekend.