CHINA BOX OFFICE: With Universal's Fast & Furious 7 grossing $186.58m in its first full week at the China box office, the spoils were thinly spread for every other film on release.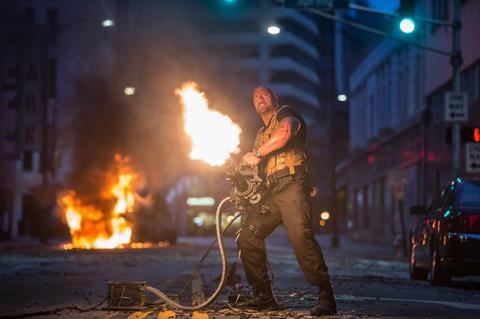 Furious 7 pulled in 29.8 million admissions from nearly 550,000 screenings over the week April 13-19, according to EntGroup figures. It has now grossed $250m after eight days on release.
It has recently emerged that China Film Group, which handles the import of all foreign releases in China, was an investor in Furious 7. As China Film has huge influence over release dates, cinema bookings and marketing in China, some observers are saying that this kind of equity investment could have resulted in preferential treatment for the film.
However, other observers are saying the film might be pulled from Chinese screens if it is too successful, as it could dampen the year-end market share of domestic films.
Either way, no other release enjoyed any real success at the China box office last week. Li Yu's youth romance Ever Since We Love grossed just $11.58m in its opening three days for second place in the chart. It was followed by Wu Jing's Wolf Warriors, which took a further $8.7m for a cumulative gross of $78.96 after 18 days.
Mortdecai, starring Johnny Depp, also received Chinese investment, in this case from privately-owned studio Huayi Brothers. But the film opened in fourth position with just $2.1m in three days. Annie Yi's The Queens opened in fifth position with $1.88m over five days.
Films opening this weekend include Alec Su You-peng's youth drama My Left Ear, starring Ou Hao, DreamWorks Animation's Home and QED International's Sabotage, starring Arnold Schwarzenegger, who visited China this week for the Beijing International Film Festival.